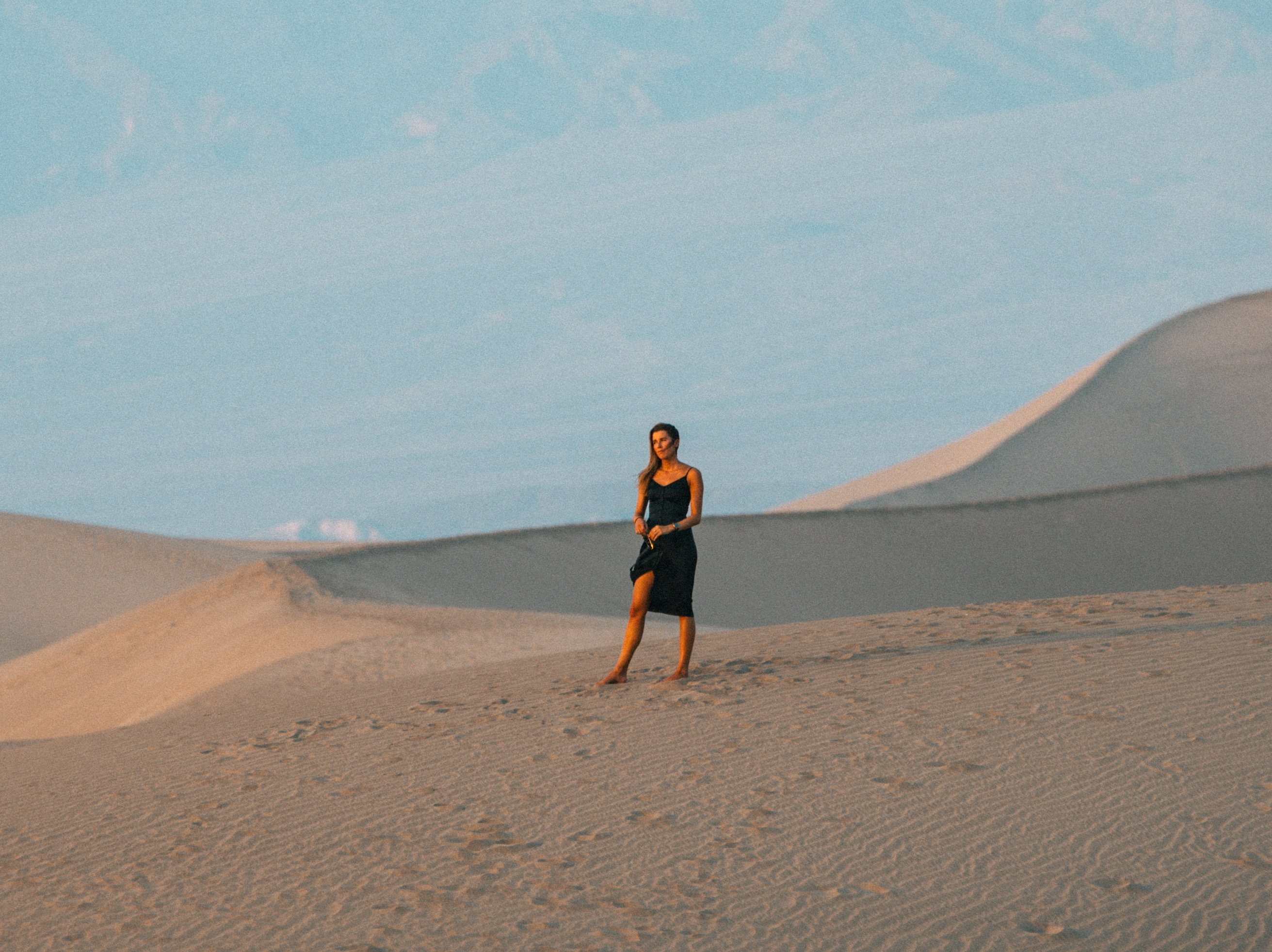 Must Visit Places in Death Valley National Park
Death Valley National Park is full of unique landscapes like nothing you've ever seen before! It's a must-visit destination & can easily be explored in just one weekend. In this guide, I highlight my favorite spots that you can't miss!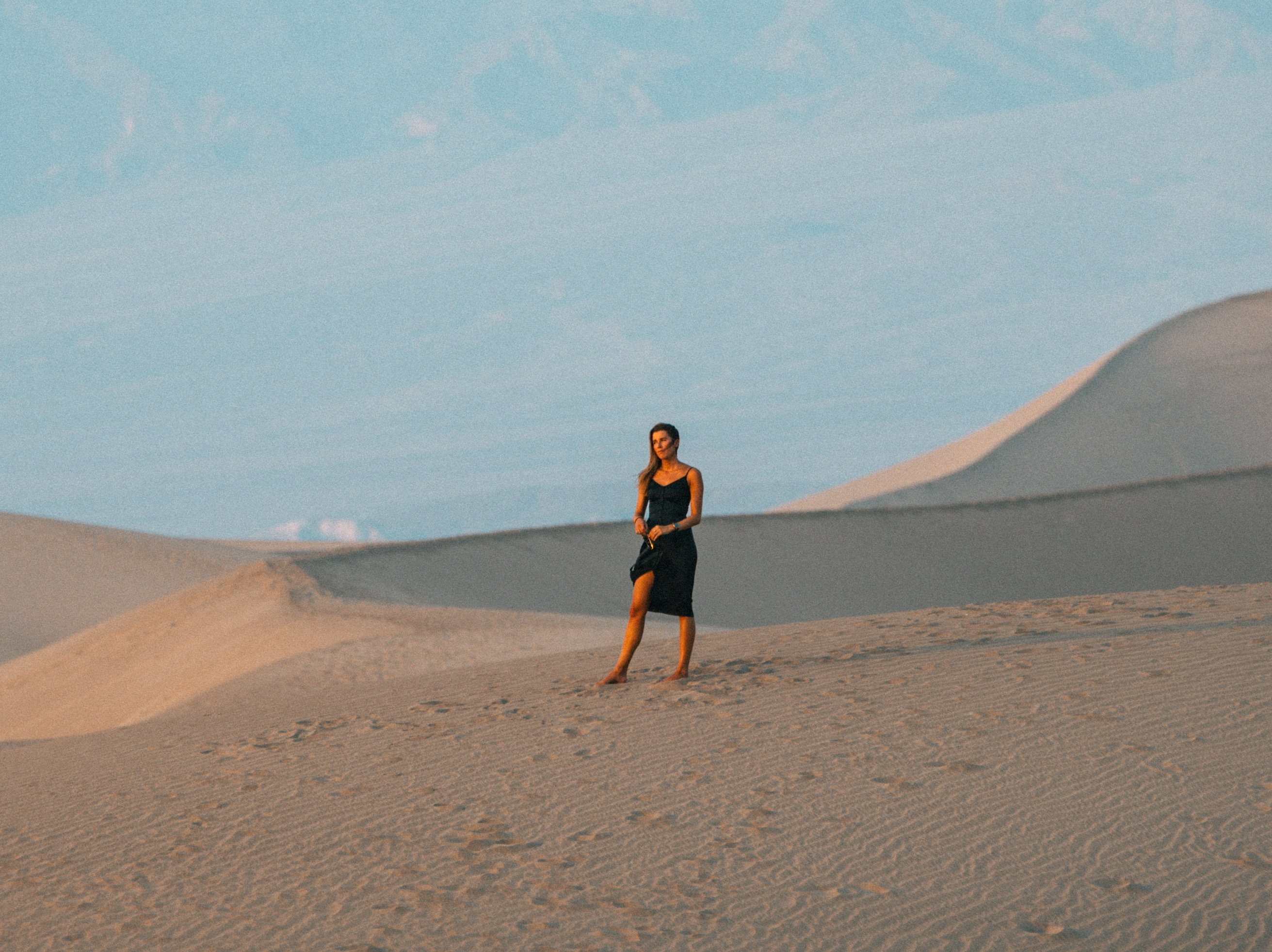 Death Valley National Park is full of extremes: it's the largest national park in the contiguous US as well as the hottest, driest, and lowest. It's also packed FULL of crazy, unique landscapes. After traveling to over 30 countries, there's still nothing quite like the variety of desert scenery found here. (PS - If you're a photographer, you won't want to leave!! So many creative backdrops 😍)
The best part? All of the highlights can be explored in just a few days! So it's the perfect weekend destination.
When to Go:
There's a reason it's called Death Valley - it holds the record for the hottest temperature on Earth at 134 degrees F 🤯 That being said, it's best to avoid the heat of the summer months due to health and safety reasons!
Spring is a great time to visit if you are looking for the possibility of seeing wildflowers (depending on the year's rainfall).
Winter is best if you don't mind colder temperatures at night and possible rainstorms (meaning the rare occurance of the salt falts being flooded & turned into a giant mirror - on my bucketlist to whiteness!).
Fall is also a great time to visit for warm temperatures and clear skies (although it reached the high 90s when I visited in early October so still be prepared for heat!)
Where to Stay:
Options to stay within the park are fairly limited - with only 2 hotels & a few campgrounds as well as some dispersed camping options. See below👇
Due to the size of the park, I'd recommend choosing one of the options below since getting an AirBnB or hotel outside the park probably means about an hour long drive to the park's main highlights.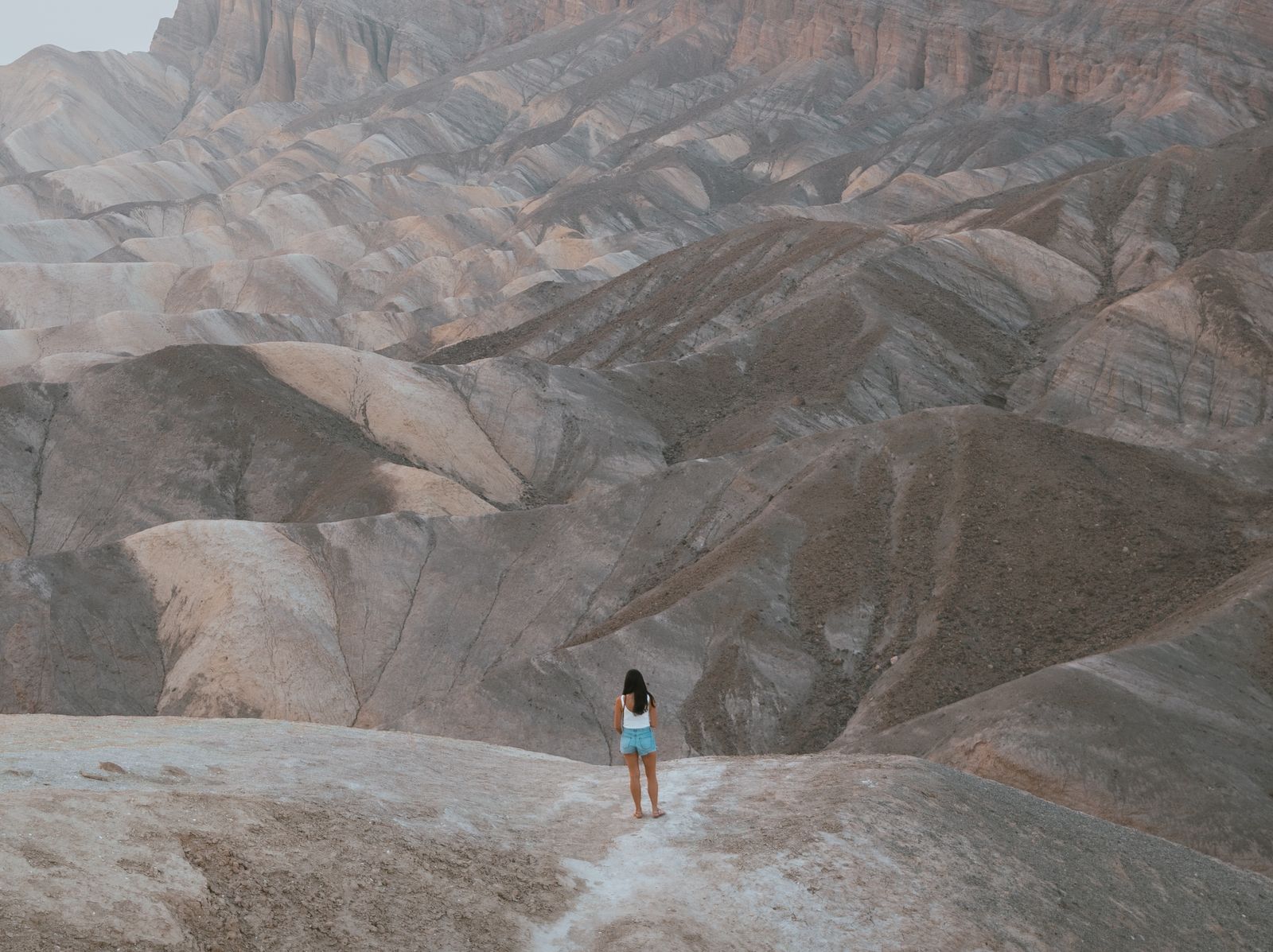 Hotels:
There are only 2 hotels located directly inside the park which are both located in the town of Furnace Creek. Furnace Creek is a great location to base yourself in the park as it's within a 20 minute drive of most of the highlights of the park.
The Inn
The Ranch
I stayed at the Ranch since it's a bit cheaper than the Inn and to be honest, it was nothing to write home about. It does have a store and restaurant onsite which was helpful but overall it was pretty average accomodation. The location is prime though for exploring the park so I'm glad we stayed there instead of outside the park! Ideally I think it would be the ultimate spot for a camper van vacation - if that sounds up your alley, check out the campgrounds below.
Campgrounds:
There are a number of public as well as private campgrounds within the park in addition to some areas where "dispersed" or "backcountry" is allowed. Check the link below for a full breakdown of each location!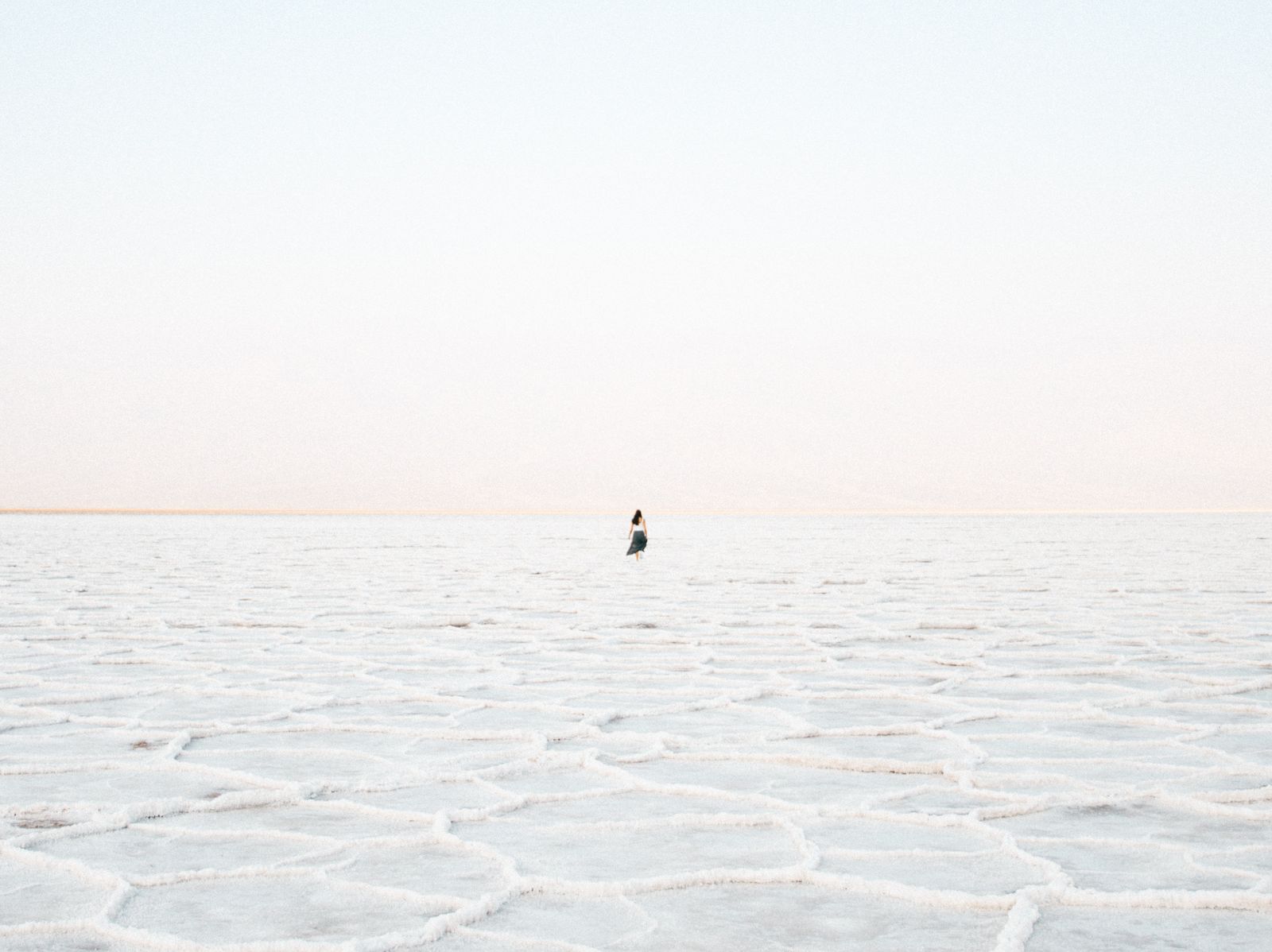 What to Do:
These are my top 5 can't miss destinations within the park! Make sure to click into locations to access directions as well as read my notes for the best time to visit each spot!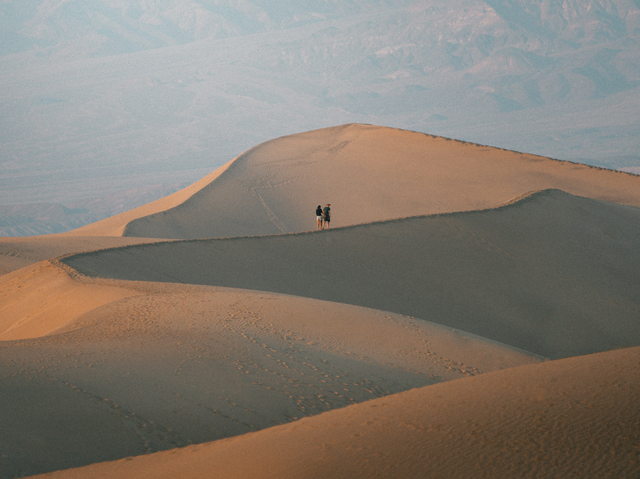 do
Mesquite Flat Sand Dunes
I'd suggest visiting at sunset! The golden light reflects against the dunes and it's incredible! Just make sure not to hike too deep into the dunes so that you have to hike out after dark 😬
Details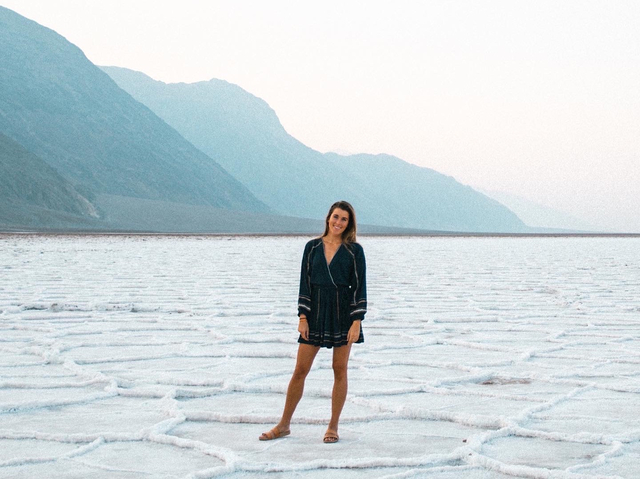 do
Badwater Basin
I'd suggest visiting for sunrise! We arrived right as the sun was coming up and had the whole place to ourselves! Plus we were able to beat the heat by coming so early in the morning.
Details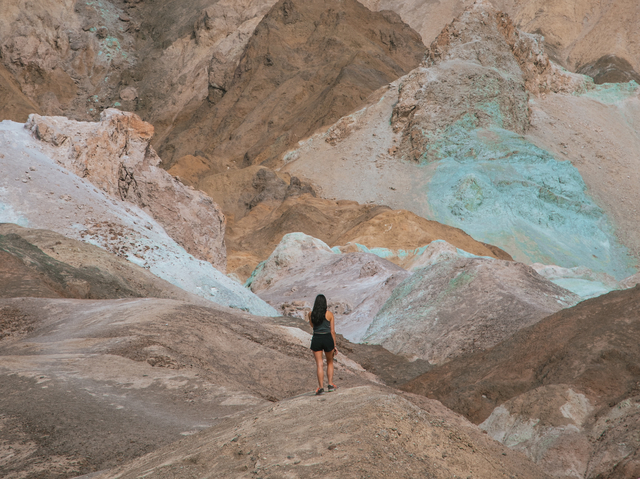 do
do
Zabriskie Point
Another great sunset spot!
Details
do
Want More? Explore the Eastern Sierra's Region Nearby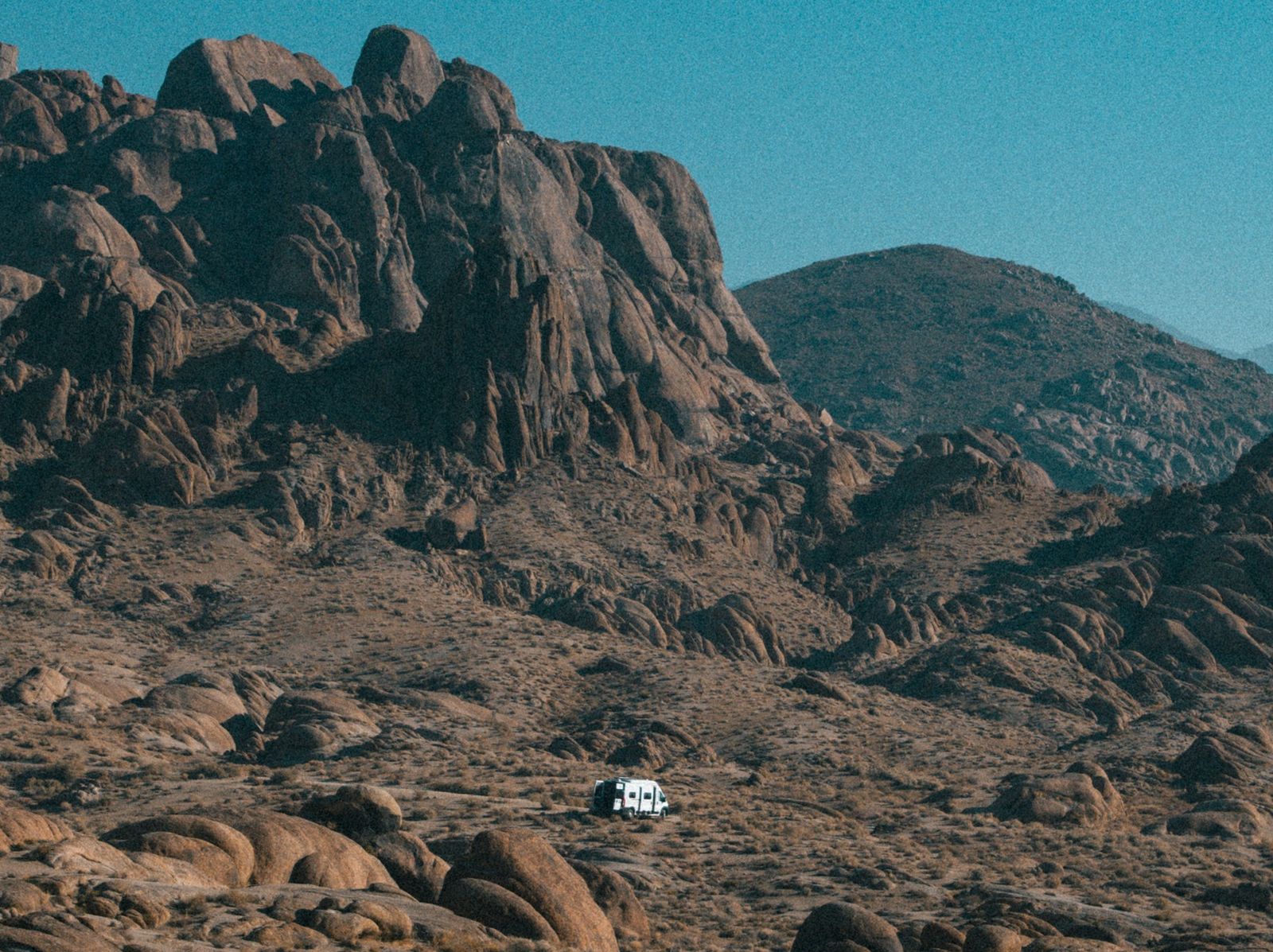 For the ultimate road trip, combine Death Valley with the California's outdoor gem - the Eastern Sierras! You can purchase my in-depth guide here: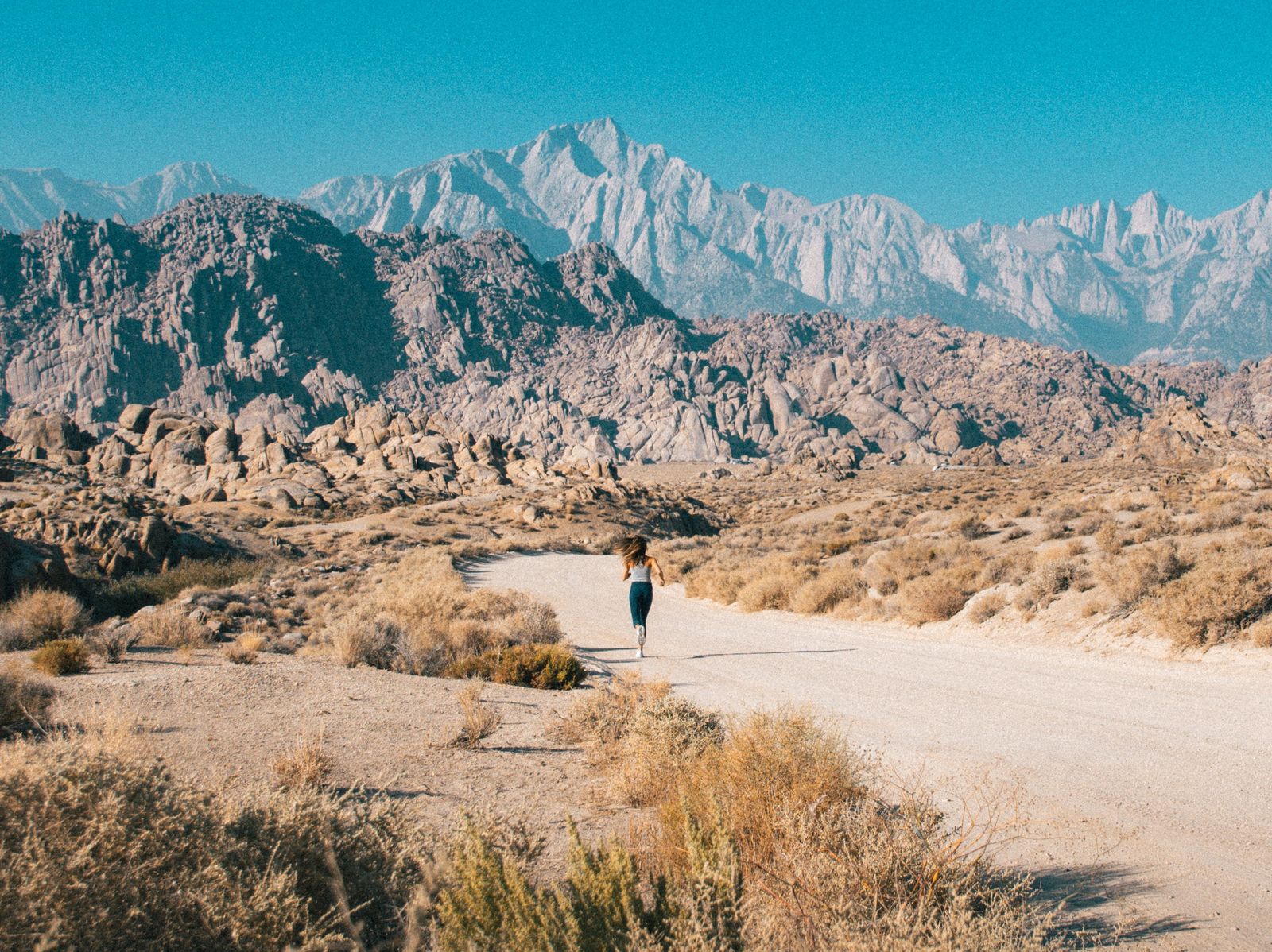 California's Hot Springs: A Weekend Guide to the Eastern Sierras
Hot springs, mountain trails, alpine lakes, desert landscapes and tons of incredible dispersed camping opportunities - just a few things that make the Eastern Sierras an incredible place to visit! Here's exactly what you can expect from my Eastern Sierras & Hot Springs guide 👇 This guide is the result of dozens of hours of planning, research, and in-person experience. It includes an fun features such as an interactive map, directions that connect directly to your phone's Google or Apple Maps app, and the exact coordinates to some of my favorite hidden gems & hiking trails in the Alabama Hills & Mammoth Lakes areas! It lays out instructions to help you plan your perfect trip to this area including dispersed camping locations, camper van rental suggestions, other accomodation options (if camping isn't your thing), 8 hot spring locations, several hiking trails, direct links to every resource you could need, suggested photo locations, behind the scenes exclusive photos and videos from me, and so much more! It's mobile friendly when you download the Thatch App for free so you can easily access all of the info right from your phone. I have hand crafted this guide specifically for adventure travelers (like me!) and feel so confident you will have an amazing trip with this guide by your side 😏 As a part of your purchase of the guide, here are a few promises I can make you: 1. This is a LIVING guide: I will update it as I find more information and discover more places which means you have lifetime access to updated information as it's added! 2. I only make guides based on areas I have not only been to but know well! I include both activities that I have done myself as well as those that are on my bucketlist for next time I visit! I will always call out the ones I have not done yet and provide you the exact resources you need to experience them yourself! 3. These guides are completely transparent! You can be sure that all unfiltered opinions I provide are my own 🙃 If I include any sponsored information or affiliate links, I will be sure to call these out directly. I will only include these if they benefit you (such as a discount code or coupon!) I can't wait to hear & see your adventure! Feel free to send me a DM with your feedback, fill out my feedback form at the bottom of this guide & tag me in your photos! @katbennettphoto
23 Places • 15 Saves • ago
Details
Send A Tip
Send
Kathryn Bennett
some gratitude.
Select your tip amount
Or type in other amount