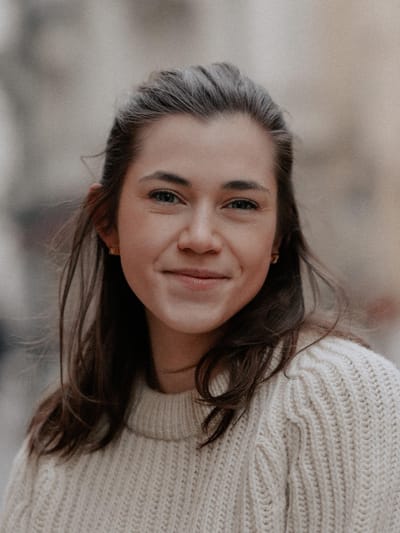 by Evelyn Hill | Colline Alle Montagne
Torino, Metropolitan City of Turin, Italy
About
Evelyn
Hill
|
Colline
Alle
Montagne's
Curated
Recommendations
Enjoy tailored recommendations to experience the best Italy has to offer - tailored to your dream vacation. Of course, you probably already have saved a bunch of spots on IG you want to check out. But how do you wade through what's just for looks and what is actually good - and will you really like it just because it's "the" place to go? Every city in Italy has its own personality, and one of the beauties of traveling is getting to experience that. But let's be honest, sometimes Rome might be your destination - but you just aren't that into museums and history, can you still enjoy the city? Of course! With these tailored recommendations I keep in mind the type of traveler you are, the experience you looking for, and of course budget and dietary restrictions. Yet I take it a step further and find where those aspects match an authentic Italy, so you won't just get the same trip as everyone else on social. Each Curated Recommendation package also comes with: 🧠Historical context of your destination with a sprinkle of fun facts 🥂Local wine that you must try! (Unless of course, you are opting for alc-free trip!) 🍝Local dishes to try
ABOUT
Ready to experience an Italy beyond what you've seen on a screen? Having lived in Italy for over 11 years, I love sharing the special moments that make each distinct Italian region stand out. The best part of traveling to Italy is discovering a whole new world in each region you visit. 🍷Located in Piedmont, I specialize in Northern Italy travel, with a focus on wine travel. Whether you're interested in wine tasting in the famous Langhe region, exploring Tuscany's rolling hills, discovering the excellent Rosati of Puglia, or savoring wines from anywhere in between - I'm here to make your trip unforgettable. 🤓In addition to learning about Italy's incredible wines, you can expect fun and nerdy facts from my guides, as I am a graduate in archaeology and art history. 🏔️Since I can't limit myself to one niche, I'm also a huge fan of the outdoors, climbing, and hiking. I love sharing the best of the Italian Alps with you, whether you're a beginner seeking a breath of fresh mountain air or an experienced adventurer looking for local insights. 📍Here you'll find extensive city guides, niche tours, regional wine guides, and much more! And if you're looking for something tailored specifically to you, check out my custom travel services! --- If you dream of turning your Italy trip into a permanent move, I am an expat guide who helps individuals make Italy their home. From the visa process to the move, from setting up a bank account to understanding the healthcare system, I can assist you. Find out more on my website linked below. ‼️ For the months of November & December, 100% of profits from all guides and 50% of profits from services will be donated to Doctors without Borders. ‼️
LANGUAGES
English (native/bilingual)
DESTINATIONS
Torino, Metropolitan City of Turin, Italy
Trentino-Alto Adige, Italy
Milan, Metropolitan City of Milan, Italy
Genova, Metropolitan City of Genoa, Italy
Bolzano, Autonomous Province of Bolzano – South Tyrol, Italy
Turin, Metropolitan City of Turin, Italy
Can I book more than one travel creator at the same time?
Is there guarantee in case I am dissatisfied in the service?
What are Curated Recommendations?
Is there a map view of the information I'm given?
Does the Thatch App work offline?
What if I want a revision after I get my service?
How do I get my curated recommendations or itinerary?
Why do I have to create an account to buy these services?
How quick is the turnaround time for my selected service?
Do Thatch Guides work offline?
Get prepared for your trip with a custom list of recommendations curated to your preferences.
Personalized recommendations
Custom interactive map + app