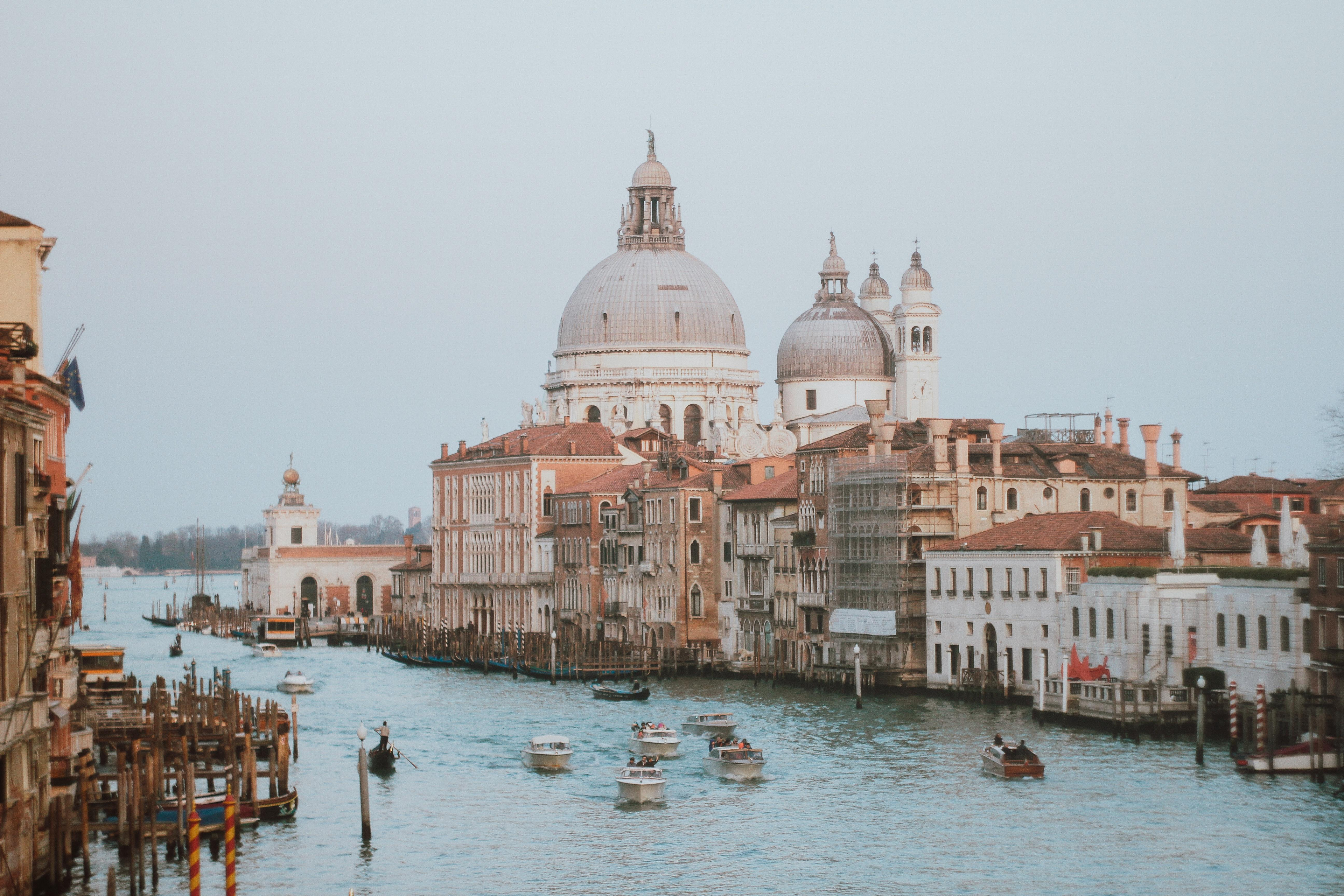 Venice baby🌙 FREE travel guide
A weekend in one of the most romantic places in the world? Yes please! But since it's a famous and crowded destination, let me help you planning your stay by giving you all the informations you need and my suggestions on where to sleep and where/what to eat to still have an authentic experience. Th...
Read More
24 Places • 24 Saves • ago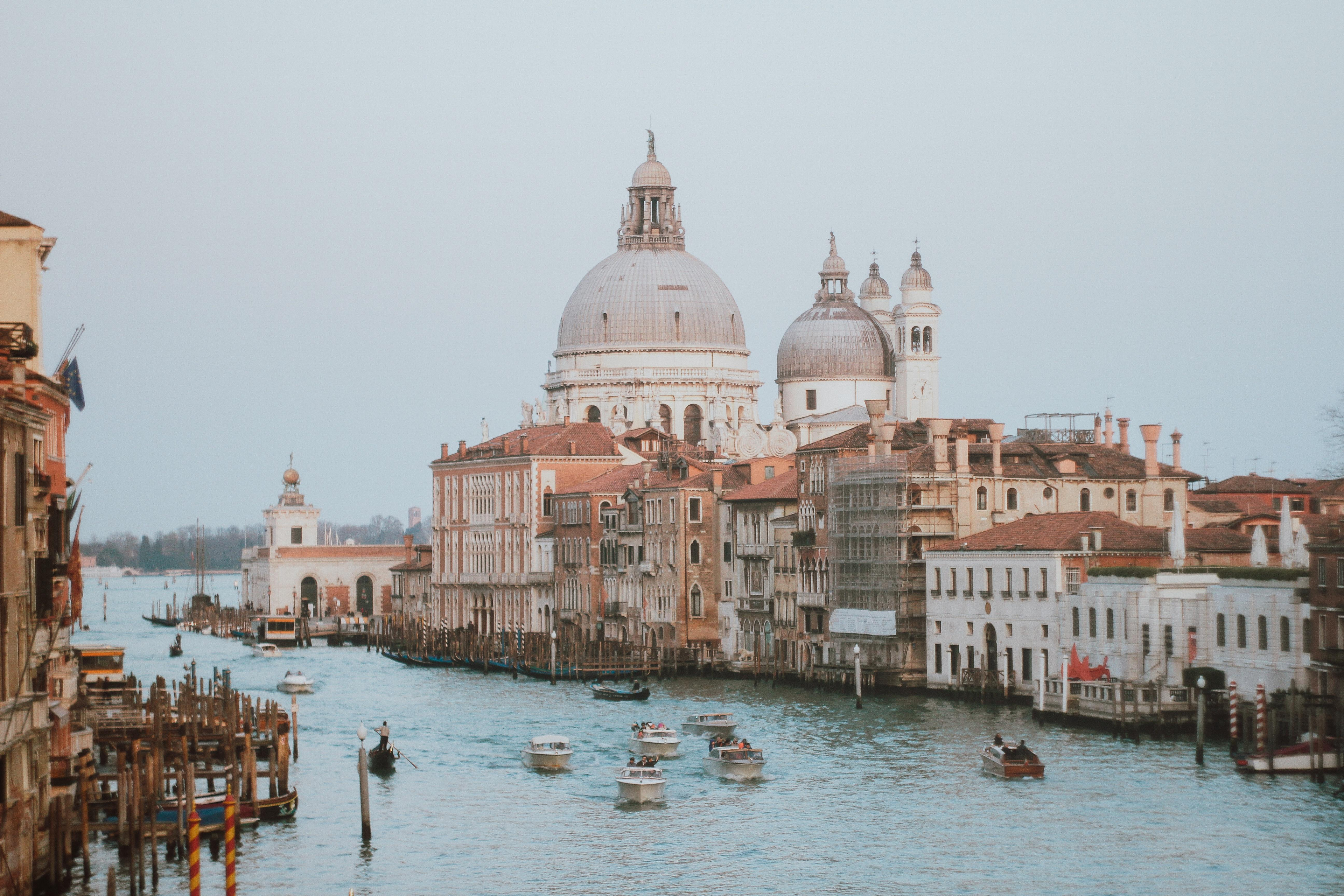 Best spots and things to do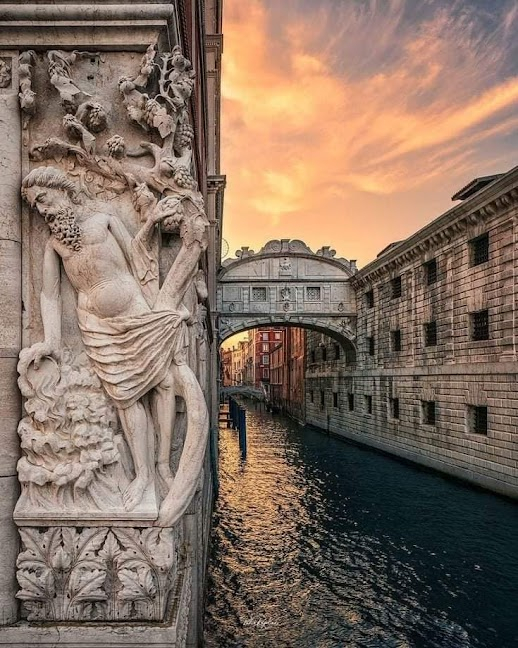 do
Ponte dei Sospiri
An iconic view of Venice! His 15th-century construction was dubbed the "Bridge of Sighs" as it was said that the convicted Venetian prisoners would let out a sigh at their final view of Venice from the bridge before being taken down to their cells.
Details
do
Libreria Acqua Alta
One of the most beautiful and unique library in the world! Open every day from 09:00 am to 19:30 pm. I would highly suggest you to go at the opening time if you can, because it's always very crowded and you'll have to queue to take pictures!
Details
do
Burano
Burano island is a must day trip to do from Venice! It's famous for the lace working art and its bright multicolored houses! To get there you need to catch a water bus from Venice. There are a few spots you can catch one, the most accessible one being Zaccaria Pieta near St Mark's Square. Catch the ferry number 14 from here. The other one is line number 12 from the boat stop 'Fondamente Nove' (this is also shortened to 'F.te Nove' on most signs). The journey takes around 40-45 minutes and it's $15 for a return ticket
Details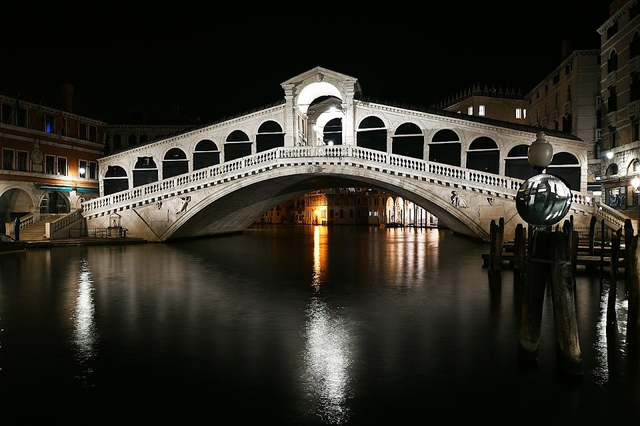 do
Ponte di Rialto
Walking over Rialto Bridge, you'll get an amazing view of the Grand Canal that is why it is the most crowded spot for sunset!
Details
do
Ponte dell'Accademia
The view from this bridge is simply stunning! And by crossing it you'll get to another side of Venice called Dorsoduro
Details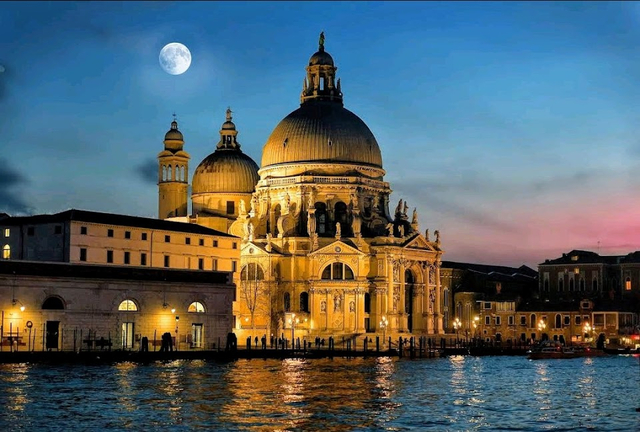 do
Basilica di Santa Maria della Salute
You will see this beauty from almost everywhere in Venice but you can also visit it! Opening hours: Every day 9:00 am – 12:00 pm / 3:00 pm – 5:30 pm Opening hours are reduced for the celebration of Sunday Mass, and in general are subject to change.
Details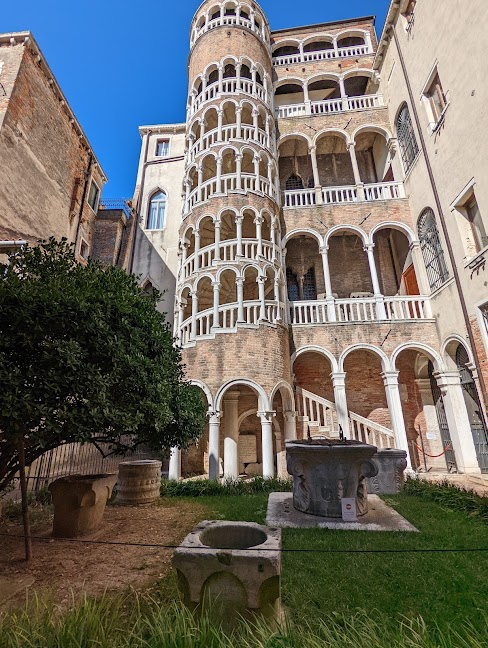 do
Scala Contarini del Bovolo
An architectural gem and one of the best views from the top of the spiral staircase! Full ticket is 8 € you can get it at the link below
Details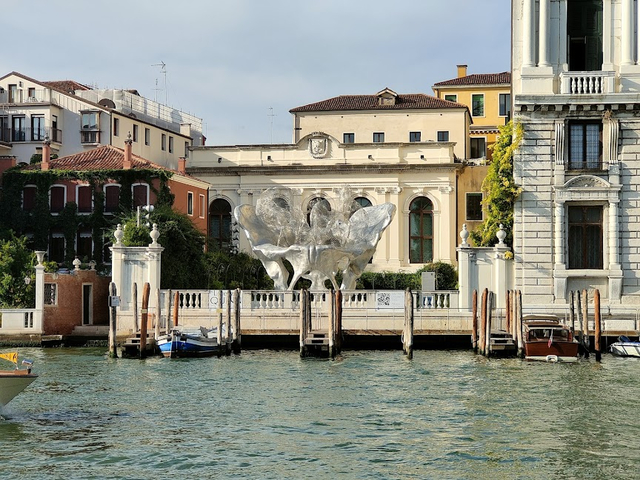 do
Collezione Peggy Guggenheim
A modern art museum on the Grand Canal in the Dorsoduro sestiere of Venice, Italy. The collection is housed in the Palazzo Venier dei Leoni, an 18th-century palace, which was the home of the American heiress Peggy Guggenheim for three decades. The collection includes works of prominent Italian futurists and American modernists working in such genres as Cubism, Surrealism and abstract expressionism. Open daily from 10 am to 6 pm. Closed on Tuesdays and December 25.
Details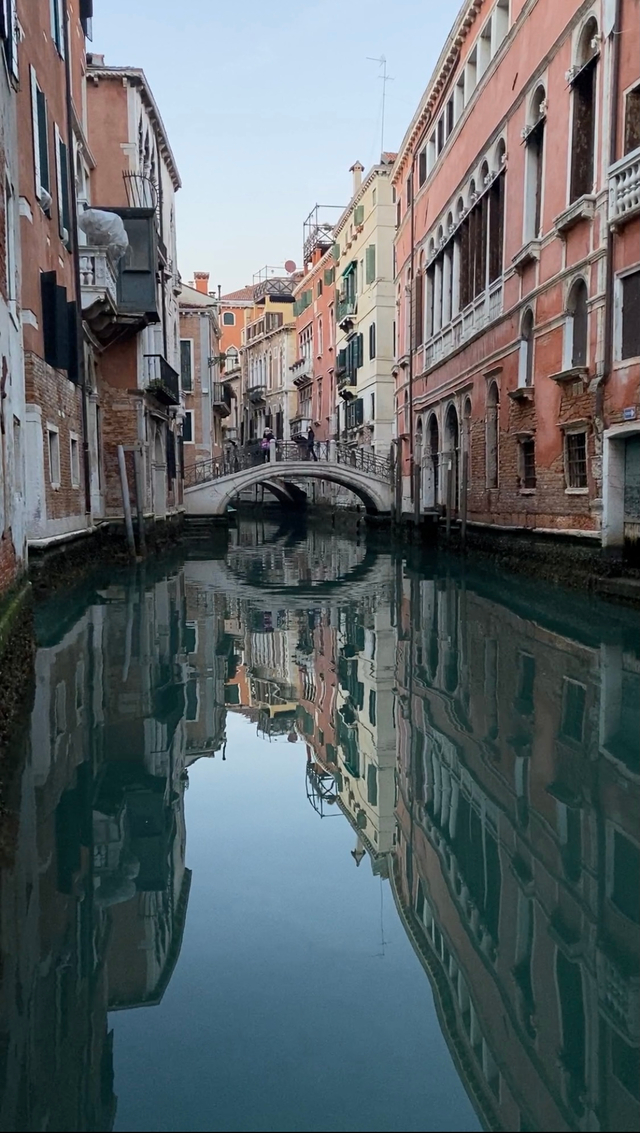 do
Hotel San Moisè
There is actually no name for this place but since it's a random dock behind an hotel called Hotel San Moise, I called the place as the hotel! This is def the perfect photo spot and the ideal location to experience the quintessential beauty of Venice. To find it you can click below on google maps or write: 2036 Piscina S. Moise Venezia VE, Italy
Details
Take a look at some of the videos I made about Venice:
What to eat
Let's take a look at some essential and traditional Venetian foods you should really try:
- Cicchetti (small dishes of local finger foods and snacks). If you're on a budget and looking for cheap eats in Venice, cicchetti are the perfect option. The price for an individual piece typically ranges from 1 to 5 EUR, depending on the type and size
- Baccalà Mantecato (dried cod that is soaked, poached, and whipped vigorously with olive oil until it becomes mousse-like with a light and fluffy consistency).
- Sarde in Saor (fried sardine fillets marinated in a sweet and sour mixture of vinegar, raisins, sautéed sliced onions, and pine nuts)
- Nero di Seppia (consists of sliced cuttlefish in its own rich, jet-black ink sauce. It can be served with both risotto and pasta as Risotto al nero di seppia or Spaghetti al nero di seppia)
- Venetian-style liver (calf's liver sliced into ribbons and sautéed with parsley and white onions. It is commonly served with polenta as a side dish)
- Frìtole (dough ball fritters laced with liquor-soaked raisins, crunchy pine nuts and powdered sugar)
Here is a video I made about the food you should try when in Venice! :)
Where to eat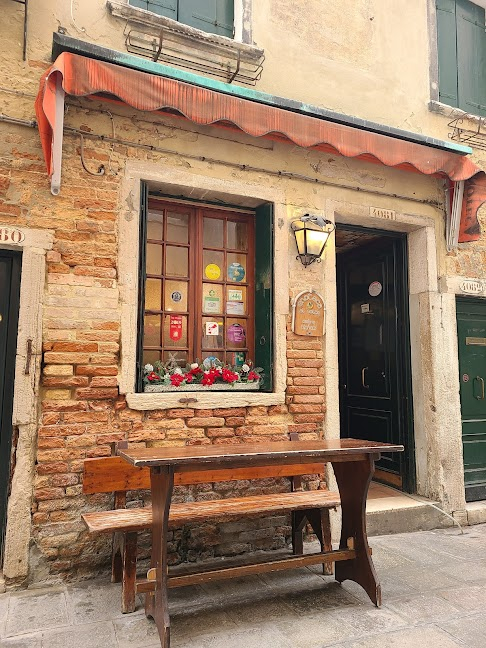 eat
Enoteca Al Volto
We personally tested this little restaurant and it's amazing if you want to try the local food! Don't forget to call for a reservation
Details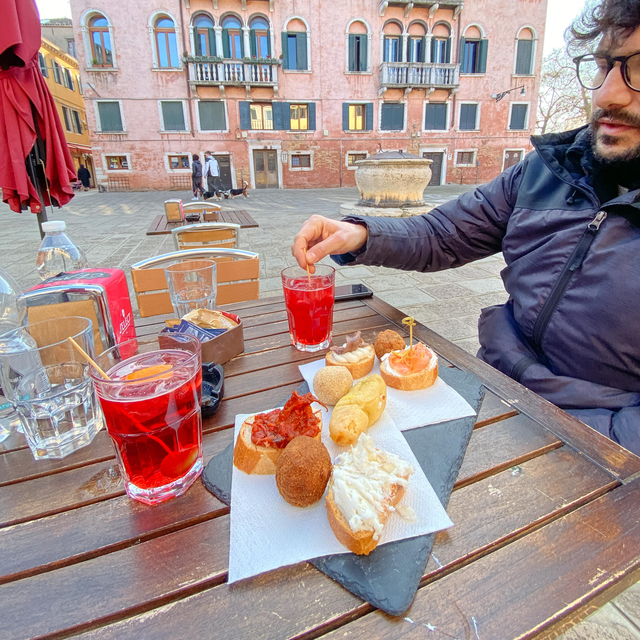 eat
Terminal 2.0
A typical venetian cicchetti bar (finger food), the best we tried!!
Details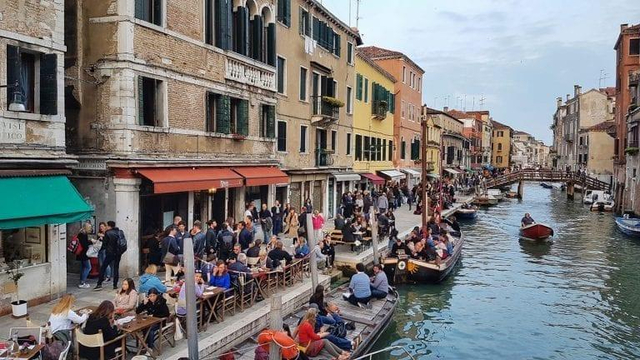 eat
Al Timon
Another cicchetti bar! The establishment is on a canal and they have boats out front where you can sit so you have two options: you can grab some cicchetti and a drink and sit on a boat outside or you can sit inside and have a proper meal.
Details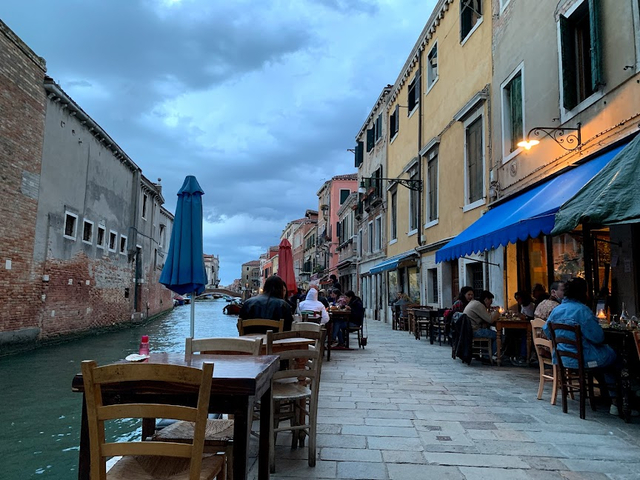 eat
Paradiso Perduto
We didn't personally eat here but this place is a local legend. It's filled with students, professors, poets, and musicians
Details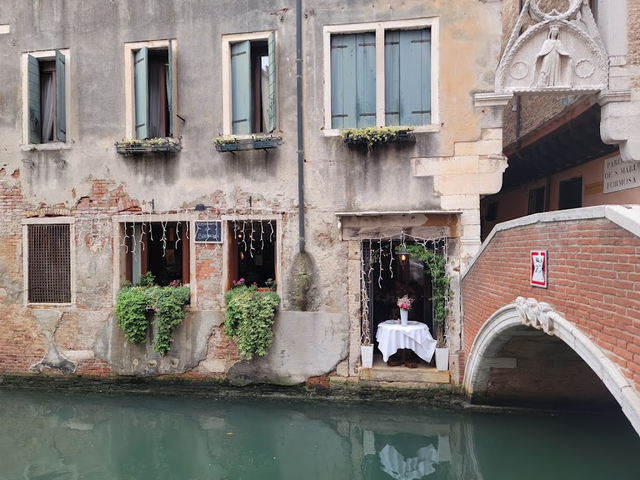 eat
Ristorante ai Barbacani
We didn't personally test this place but if you're looking for a romantic spot this might be the one! Take a look at my video below
Details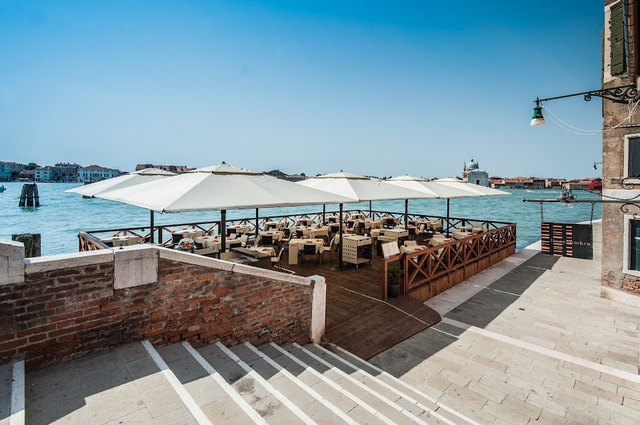 eat
Ristorante Lineadombra
If you're looking for a fine dining experience this is the place! Lineadombra created a floating terrace that allows you to have a unique dining experience directly on the lagoon. Their specialty is seafood. There are some typical Venetian dishes, but they have put their own twists onto them
Details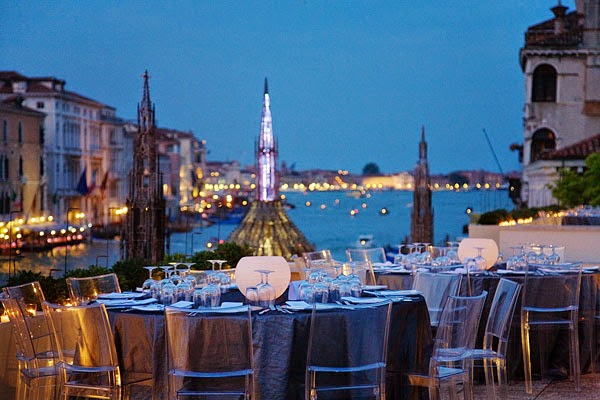 eat
Ai Gondolieri
Behind the Guggenheim Museum, this rustic restaurant offers a meat menu only linked to the classic and regional tradition. Lately, the restaurant has been enriched with a well-stocked wine shop with a wide selection of whites, reds and bubbles. Together with a good glass, Ai Gondolieri offers typical Venetian products
Details
Where to stay
Here is a selection of the best hotels and airbnb in Venice!
Tap into each hotel recommendation to find a bookable link
Hotels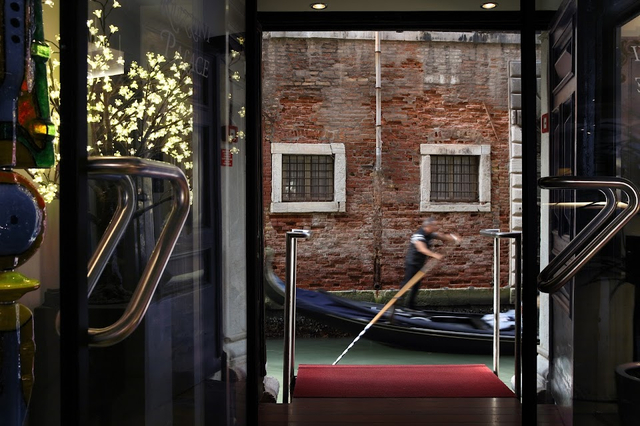 stay
Ruzzini Palace Hotel
Details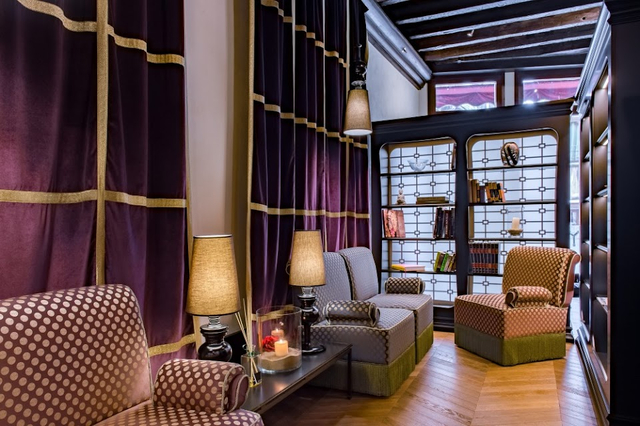 stay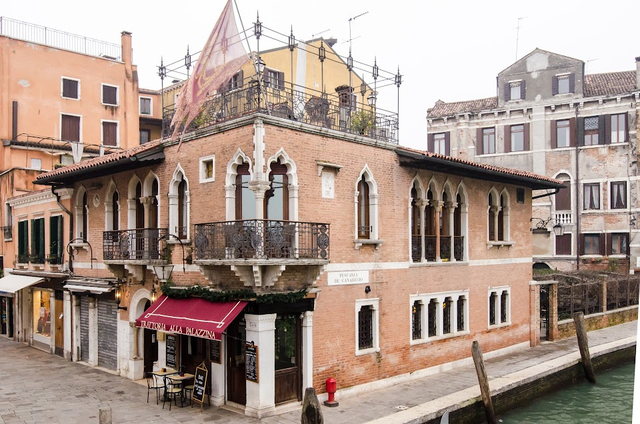 stay
Palazzina Veneziana
Details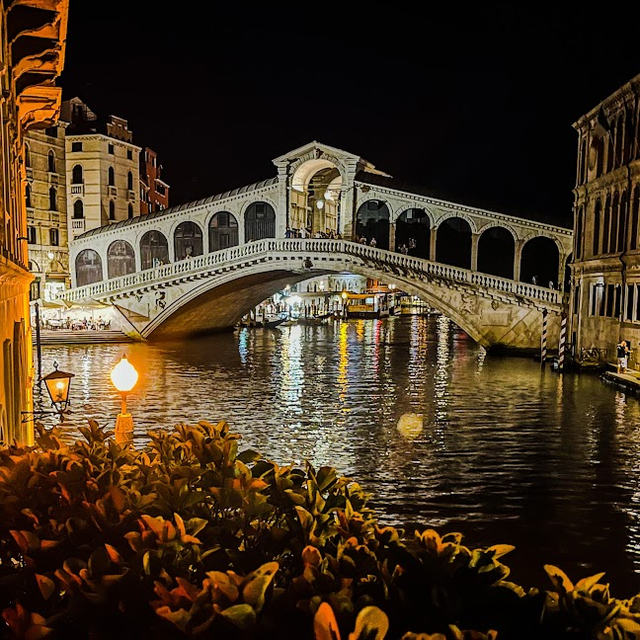 stay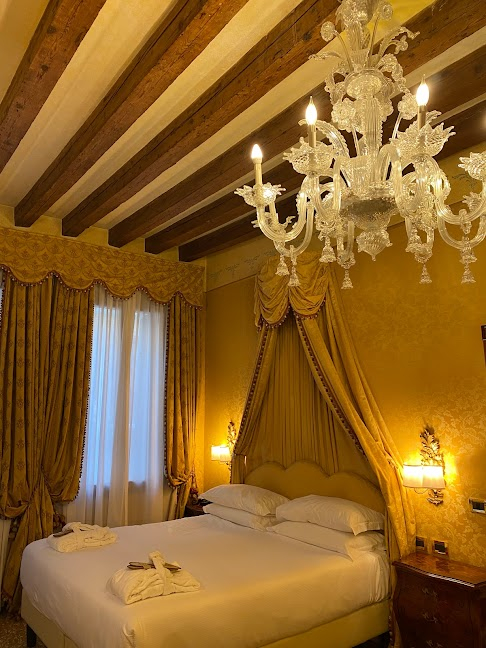 stay
Hotel Al Ponte dei Sospiri
Details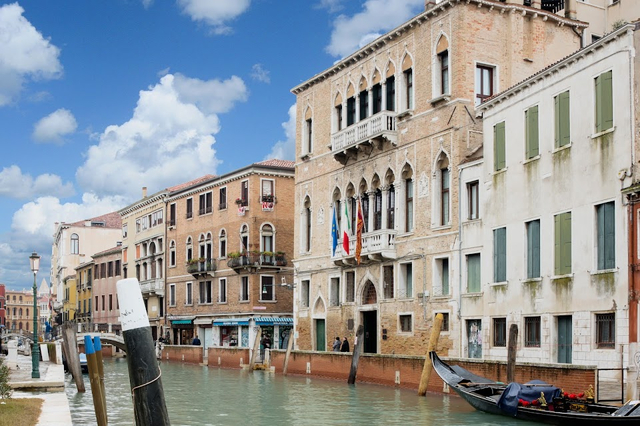 stay
Hotel Nani Mocenigo Palace
Details
Luxury: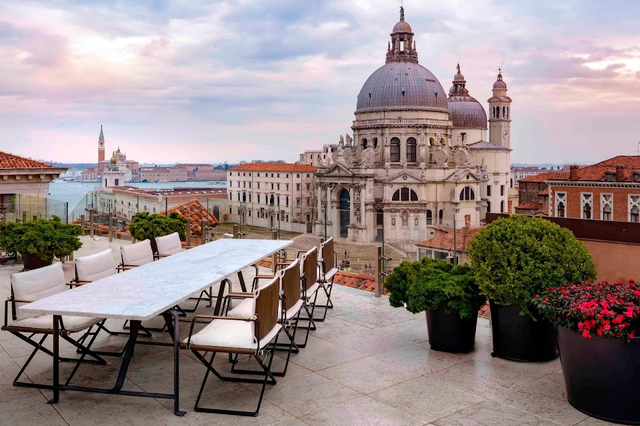 stay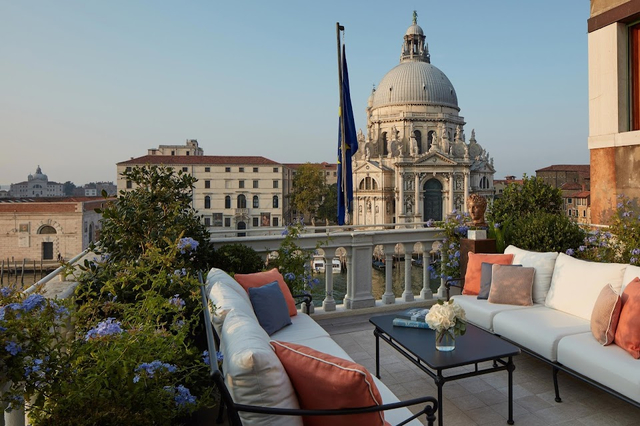 stay
The St. Regis Venice
Details
Airbnbs/B&B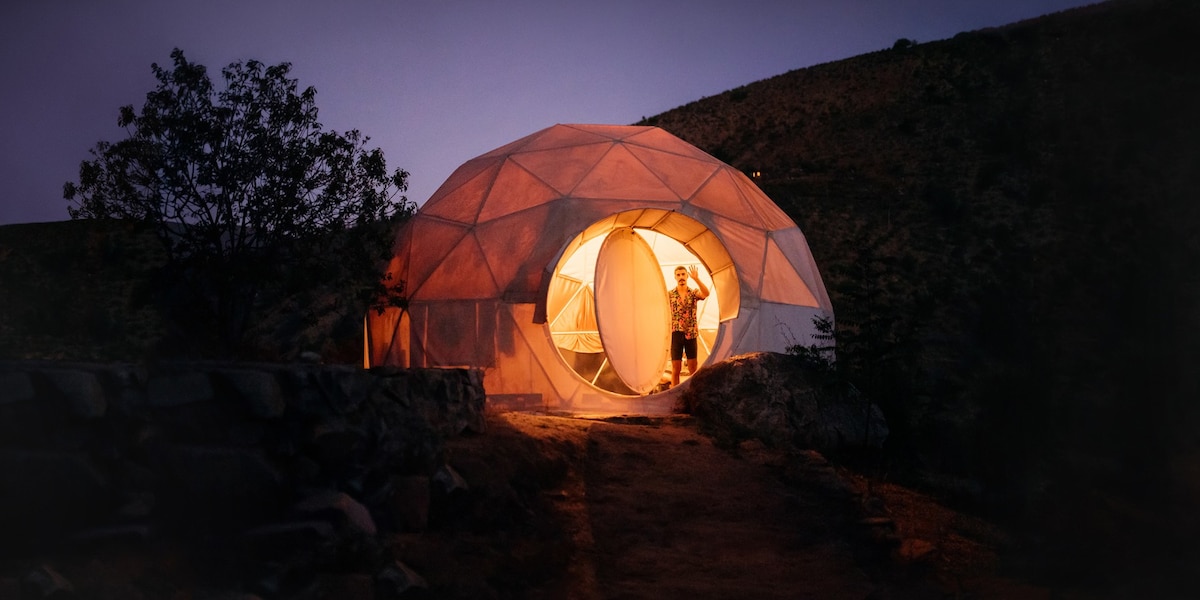 MODERN, DIFFERENT, CENTRAL
https://www.airbnb.com/rooms/4867567?check_in=2022-06-07&check_out=2022-06-08&guests=1&adults=1&s=67&unique_share_id=7bc47d0d-5a6a-4c0d-ab8b-f4644d2788e4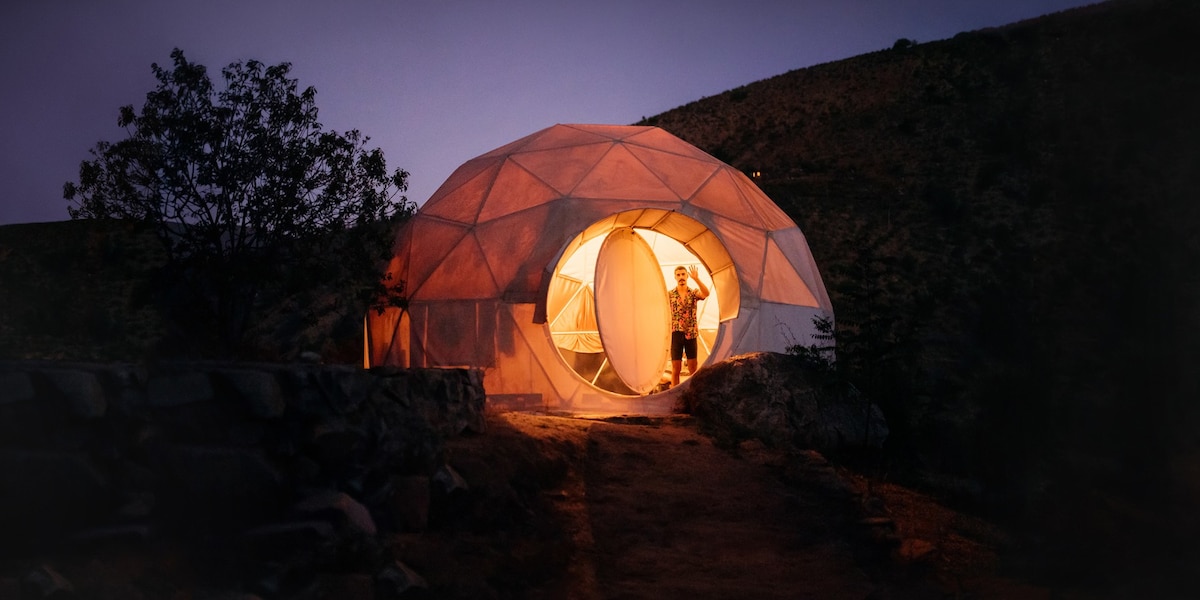 Suite Tower Rialto
https://www.airbnb.com/rooms/8893375?check_in=2022-05-19&check_out=2022-05-20&guests=1&adults=1&s=67&unique_share_id=74ae3846-a54b-4c9c-88d1-d95145be1372
General informations
Getting there FROM MARCO POLO AIRPORT
To reach Venice from the Venice Marco Paolo airport, take bus route No. 5-AeroBus, a 20-minute ride to Piazzale Roma, one of the main tourist terminals in Venice: from there the ACTV public transport waterbuses leave for the historic centre of Venice. Route 5-AeroBus departs from the bus lane located just metres away from the airport's arrivals exit.
Getting there FROM TREVISO AIRPORT
To reach Venice from the Treviso Canova airport, take the ATVO Bus Express, a 60-minute ride to Piazzale Roma, one of the main tourist terminals in Venice: from there the ACTV public transport waterbuses leave for the historic centre of Venice.
Getting there FROM SANTA LUCIA STATION
ACTV waterbus landing stages are just feet away from Venice Santa Lucia railway station.
'A' waterbus stop for waterbus routes No. 2 and N (Night service) direction P.le Roma, Tronchetto, Giudecca and St.Mark's-S. Zaccaria (via Giudecca).
'B' waterbus stop for waterbus route No. 2 direction Rialto and St.Mark's - via Grand Canal – (up to the Lido in summer) and for the night service N direction Rialto, St.Mark's and Lido di Venezia.
'C' waterbus stop for waterbus routes No. 3 to P.le Roma, No. 4.1 direction P.le Roma, Giudecca and St.Mark's-S. Zaccaria, No. 5.1 direction P.le Roma, Zattere, St.Mark's-S. Zaccaria and Lido S. Maria Elisabetta (S.M.E).
'D' waterbus stop for waterbus routes No. 3 to Murano (direct service), No. 4.2 to F.te Nove-Murano, No. 5.2 to F.te Nove-Lido S.M.E. From Murano Faro stop change with route No. 12 for Burano-Torcello or route No. 13 for Sant'Erasmo.
'E' waterbus stop for waterbus route No. 1 direction Rialto, St.Mark's, Lido di Venezia via Canal Grande
WHERE TO BUY WATERBUS TICKETS
ACTV bus and waterbus tickets can be purchased:
-on line from VeneziaUnica website
-on site at the VeneziaUnica ticket offices at the Railway station
- automatic ticket machine at the landing stages
- Venezia Unica ticket offices at the Ferrovia 'S.Lucia' and 'Scalzi' landing stages
- Temporary Info Point outside the main entrance to the railway station– during certain periods of the year.
GETTING AROUND
Walking: There are a few ways to get around Venice but the most common is going to be walking!
Water Taxi: If you're looking to go somewhere a bit further or have heavy bags that you don't want to carry, you can take a water taxi but be aware they're not a cheap option
Water Buses: Water buses also called "vaporettos" are a great option for getting around! See the "where to buy waterbus tickets" section
Gondola ride
Visiting Venice by gondola allows you to observe the hidden and usually unreachable corners of the city in a different way.
The cost for a 30 minute ride is about €80.00. This is for the ENTIRE boat, not per person. Up to six people can ride in a gondola and split it. The water tour can start from anywhere in the city, but most gondolas are usually found in the main canals, or near the Venetian streets/alleys "calli".
You don't want to spend 80 or 100 euros on a gondola ride? Keep reading..
You can still have the experience for a much cheaper price: just two euros. How? Hop on a gondola crossing the Grand Canal. It's called the traghetto, it's not fancy, and the journey only takes a minute or two, but it's enough time to snap a quick photo of yourself and get an incredible view of the Grand Canal from a traditional gondola.
The most reliable traghetto crossing is at the small wooden dock right beside the Rialto fish market. This gondola crosses the Grand Canal every day from around 9 AM to 7 PM.
When to go
You can go to Venice all year round but consider that for a few days a year, usually in autumn and winter, you may find that there is high water in the allies (calli) and squares (campielli).
Because of a series of phenomena - the strong south-east wind (scirocco), the Adriatic sea-currents, low pressure, gravitational attraction of the sun and the moon - the sea level rises to flood the lower areas of the city. These are floods of no more than a few centimeters that only last a couple of hours. The tide then goes out and everything returns to normal.
As a rule, you only need to wear a pair of rubber boots; the water buses continue their service, although some routes may be modified, but nevertheless access to the whole city is guaranteed. You can still reach the main places of the city on foot thanks to raised pedestrian platforms that allow you to cross the points where water would otherwise prevent you from doing so.
Send A Tip
Send
Ludovica Caracciolo
some gratitude.
Select your tip amount
Or type in other amount