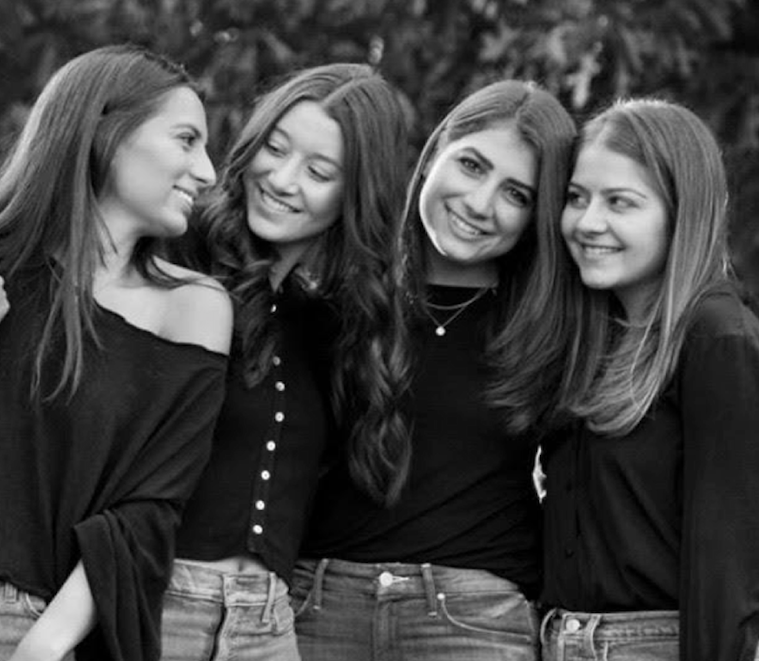 13 Places • 4 Saves • ago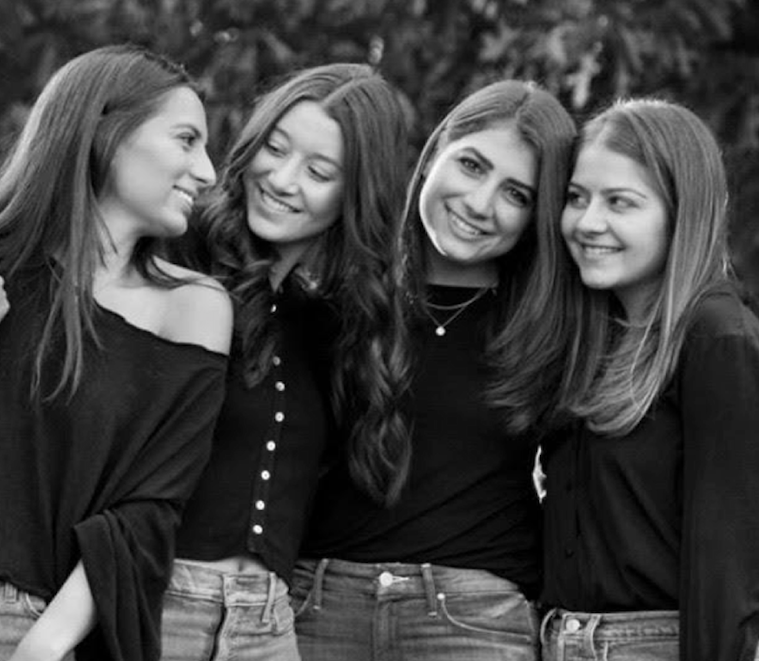 We're Sistersnacking, four sisters who love, well, snacking. We grew up in Glastonbury, CT and the majority of our fondest memories revolve around food. As a family of six, sometimes it's easier to go out to eat than cook and we find ordering family style is the best way to do it. None of our holiday's are complete without our Grandma Bobbi's carrot souffle. We have a sneaking suspicion that our mom Suzi's oreo balls are the reason we got invited to so many birthday parties growing up. Every Super Bowl viewing had to have an endless supply of our dad Alan's chicken wings. Madison's obsession with Diners, Drive-Ins, and Dives took us on many road trips. And we took our parents' rule, that we could order whatever we want so long as we ate it, a little too much to heart. We love trying new foods and restaurants and exploring new cities and can't wait for you to snack with us! Get to know us through some of our favorite restaurants below:
Meet Sara!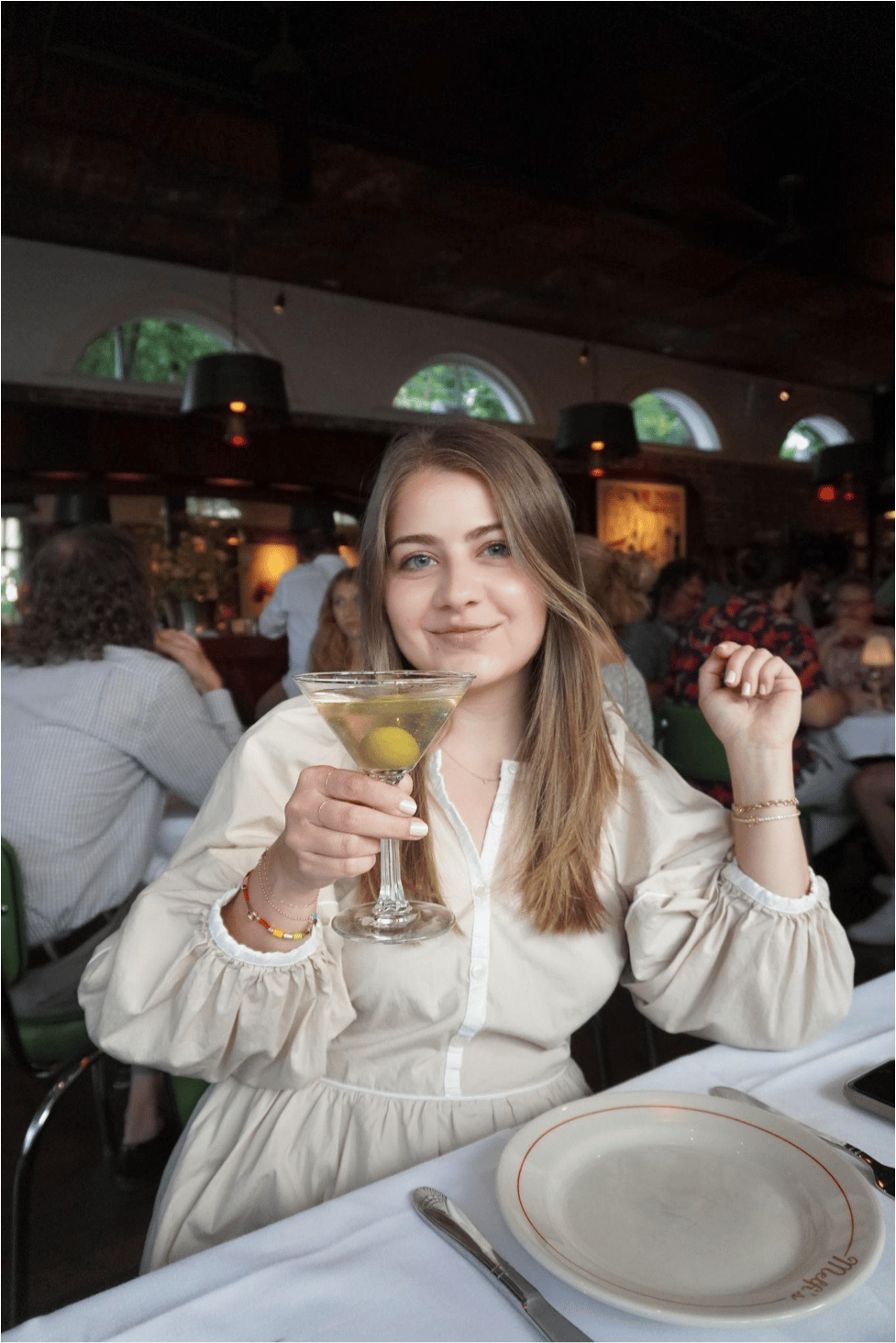 Sara's the oldest (30) and the shortest (4'11 and ¾) sister. She would eat steak for every meal if it were socially acceptable, thinks there's no better combo than oysters and an aperol spritz, loves a good dive bar, and the farmer's market is her happy place.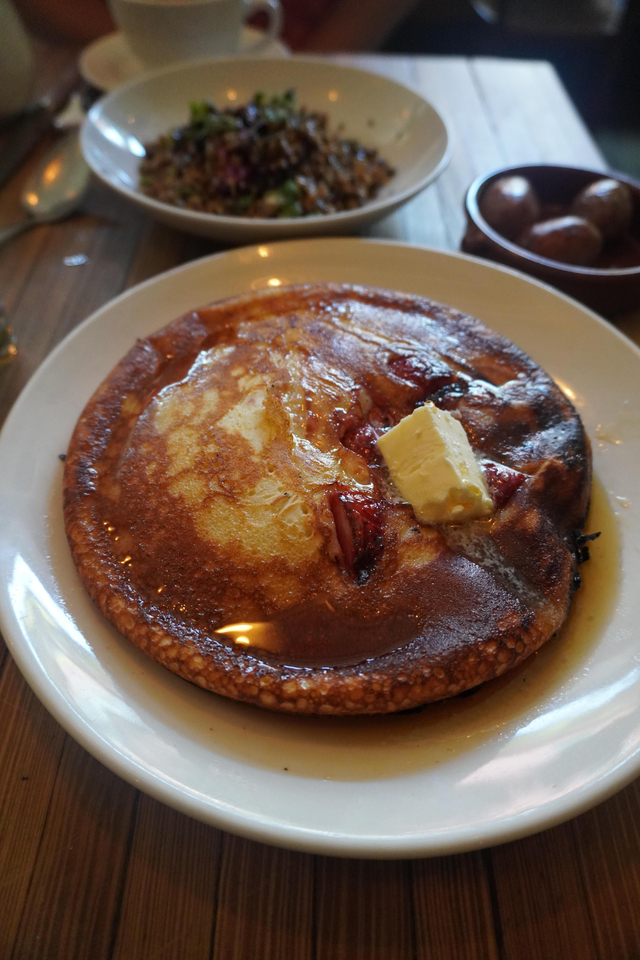 eat
Vinegar Hill House
For a perfect Sunday afternoon... go here for brunch, get their sourdough pancake, then walk around Vinegar Hill and Dumbo after. Don't miss dinner here either and be sure to get the pork chop and chocolate cake. Their restaurant is sooo cozy too.
Details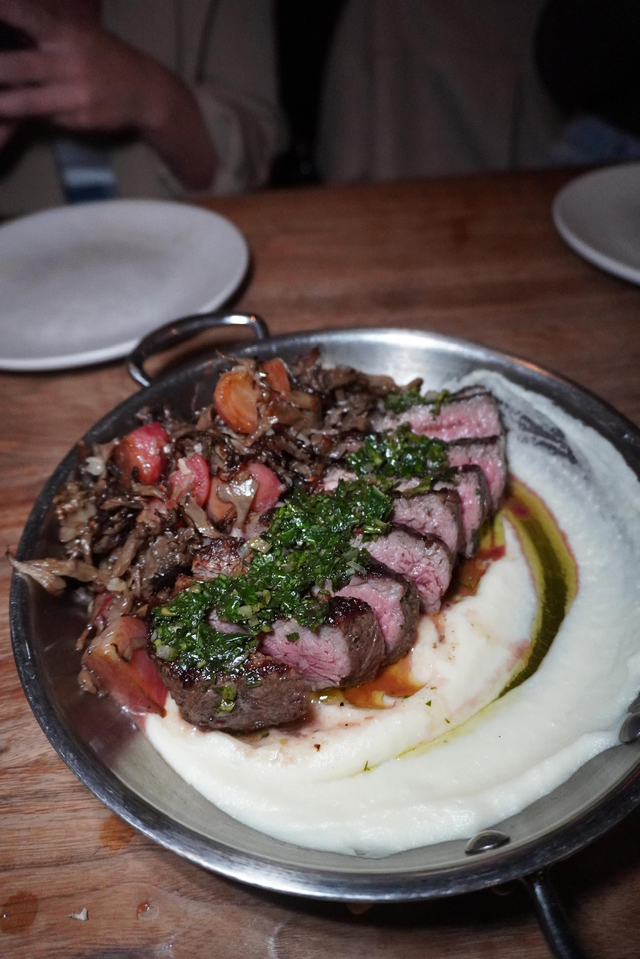 eat
Hen of the Wood - Burlington
Their menu changes daily but you can't go wrong with anything on the menu! Such a lovely restaurant in an even lovlier New England town!
Details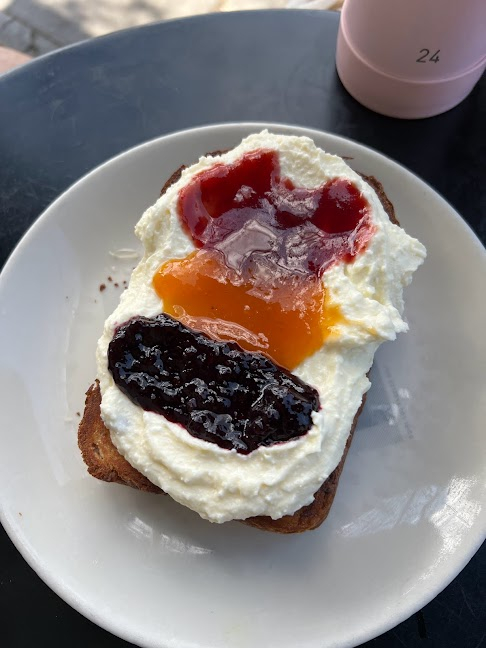 cafe
Sqirl
We strongly believe the restaurant scene in LA is overrated, but we can't visit town without brunching at this Silverlake cafe. The ricotta toast with jam is worth the wait!
Details
Meet Madison!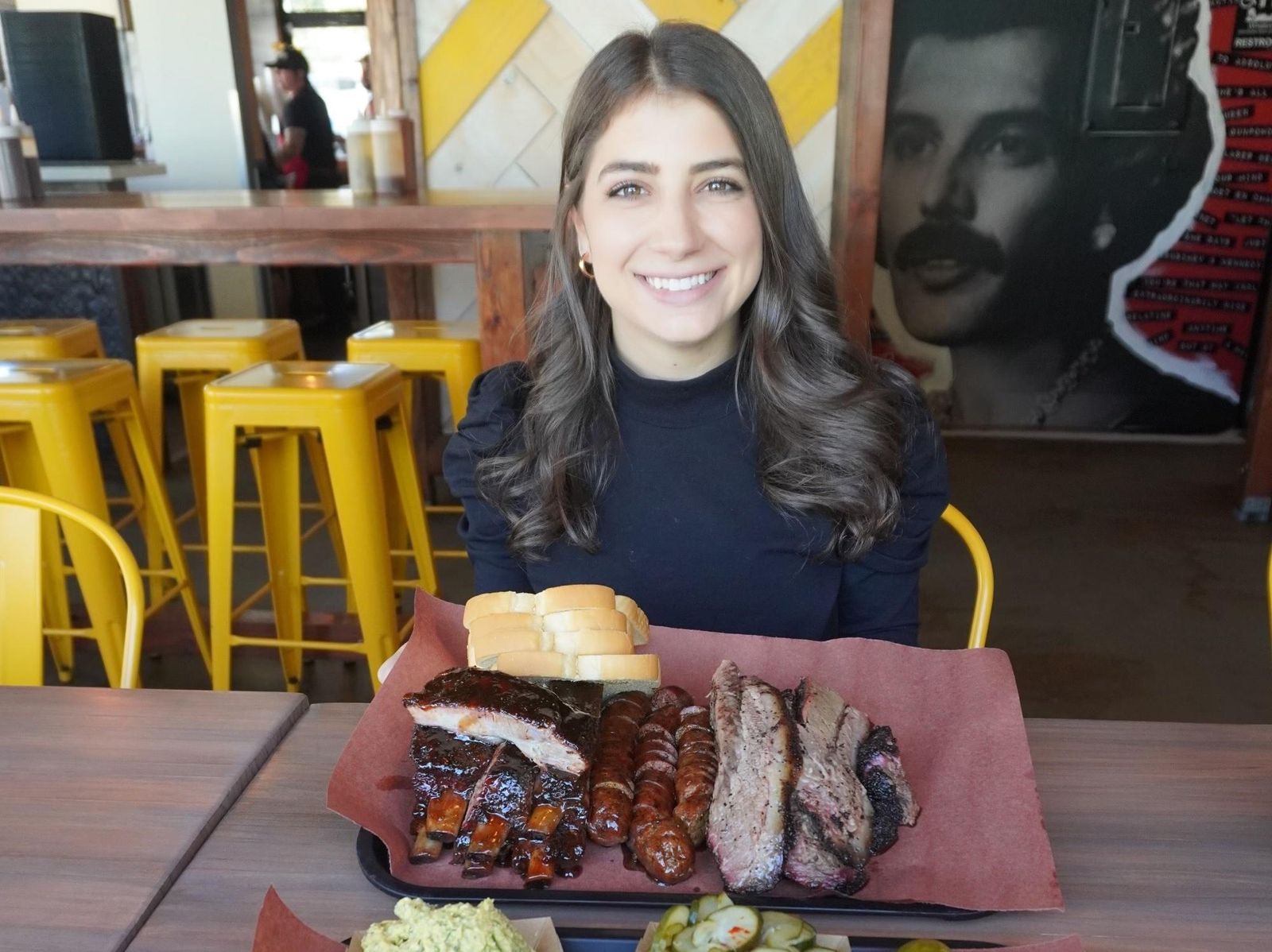 The second sister, Madison (27), inspired this all! Her obsession with food started with watching never ending reruns of Guy Fier's Diners Drive Ins, and Divesi. Madison loves to travel, eats out almost every night of the week (sometimes twice in one night), would eat toro, caviar, and wagyu everyday if she could, the lasagna at I Sodi would be her last meal, and she thinks every meal should end with a glass of Amaro. Don't tell Madison you're hungry unless you want her to cook you a 3 course meal on a whim.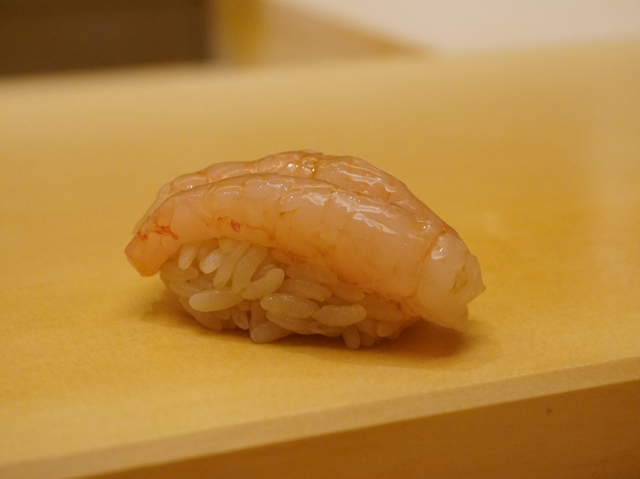 eat
Noz 17
This omakase is definitely on the higher end but the quality and experience makes it so worth it!
Details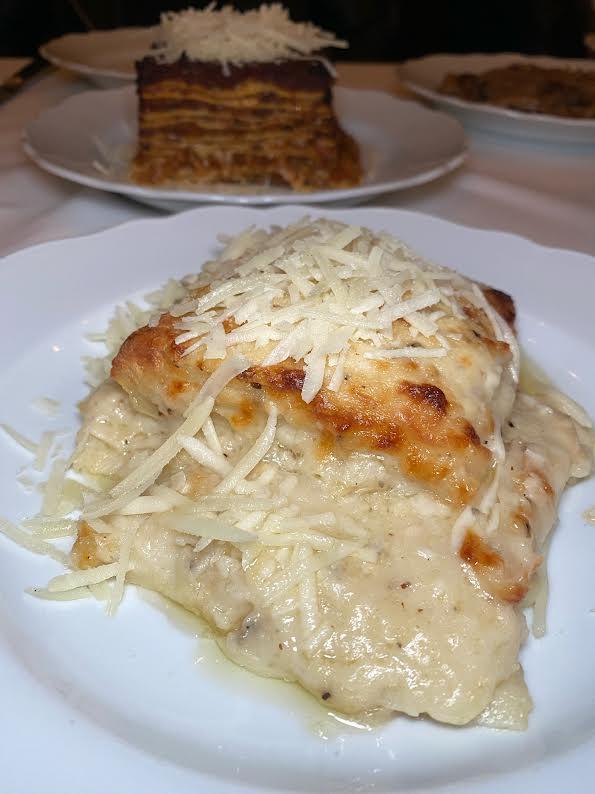 eat
I Sodi
This is Madison's favorite Italian spot! Get the artichokes, the best lasagna in the city, lemon pappardelle, and wash it all down with a negroni!
Details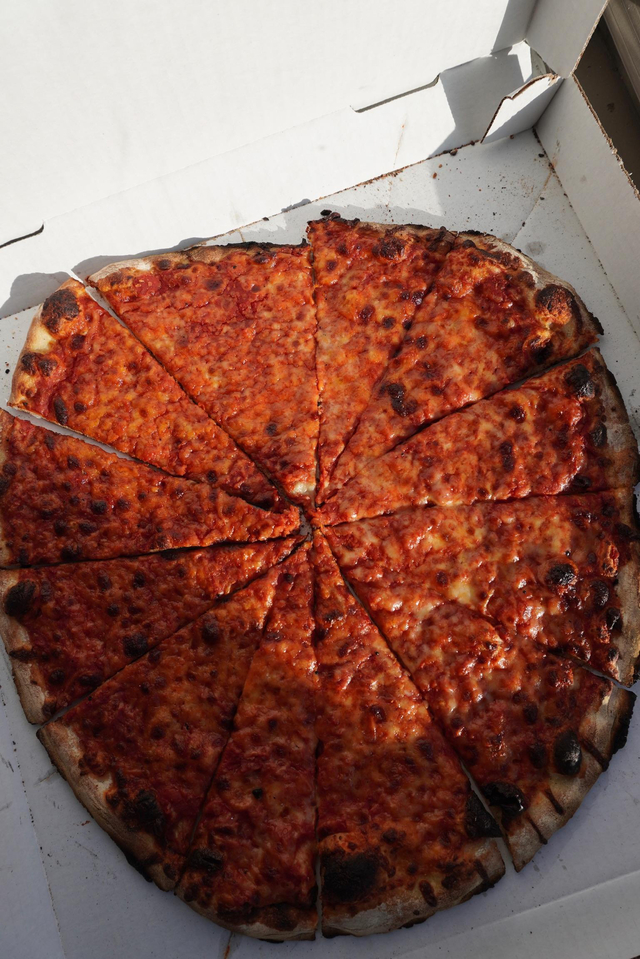 eat
Sally's Apizza
We KNOW it's controversial, but we think New Haven has better pizza than NYC. New York still has amazing pizza, but Sally's is where we go when we want the best slice.
Details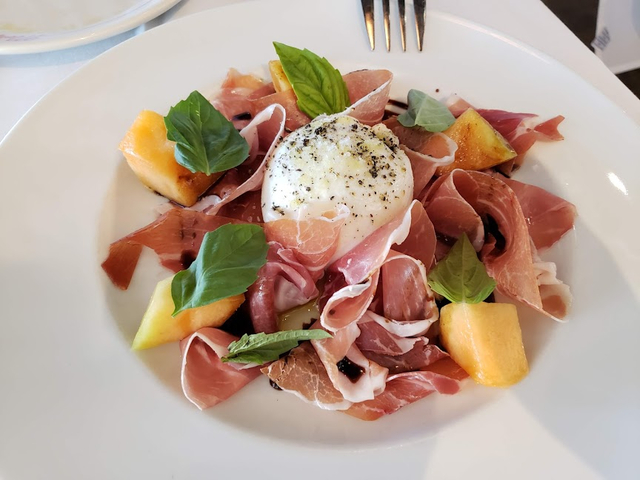 eat
Melfi's
OMG this was the best meal of the trip. Mr. Wally's pie and the Mafalde pasta were amazing. And oh, don't sleep on the eggplant.
Details
Meet Carly!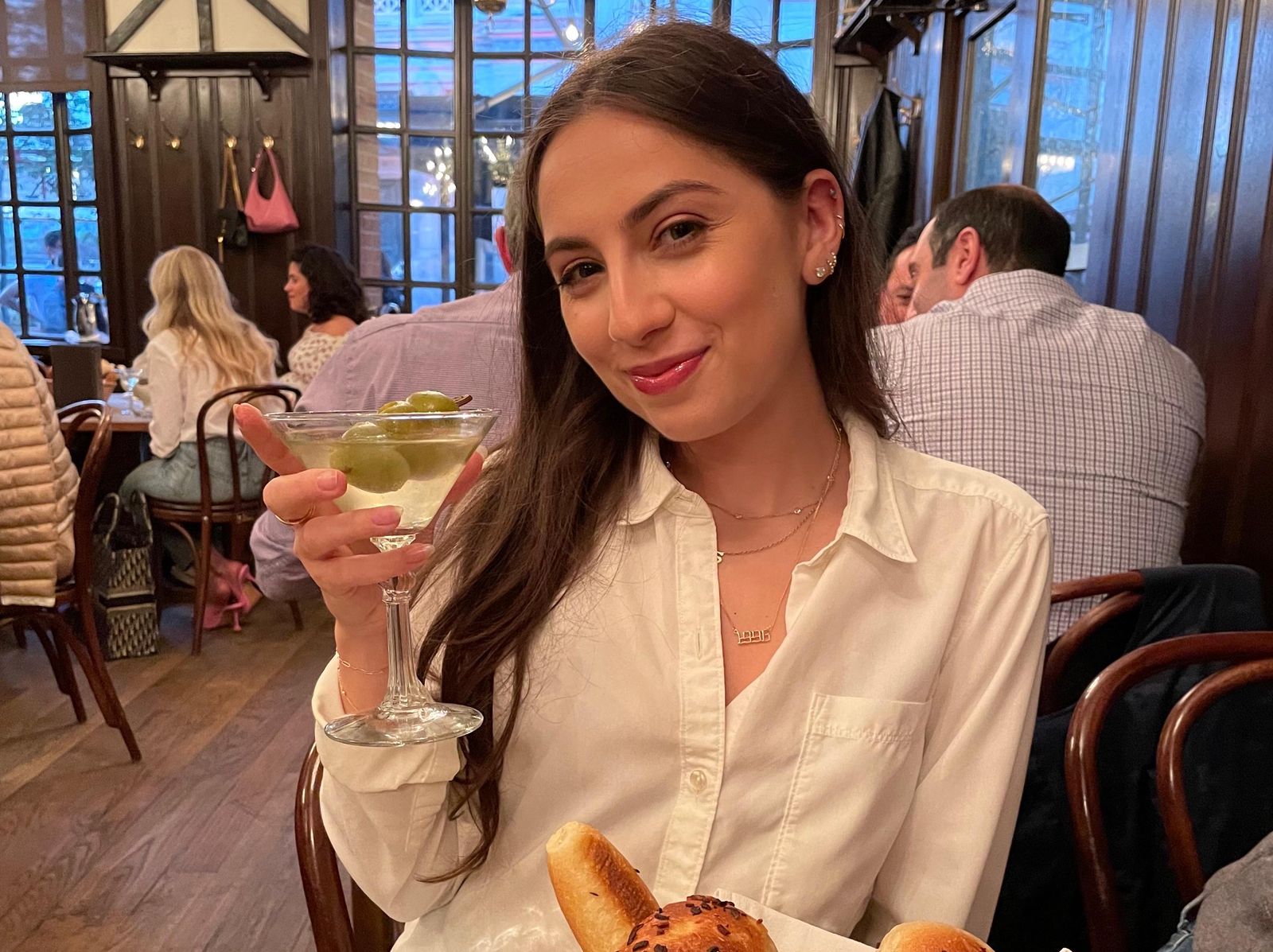 Carly's (26) favorite food is fried chicken, she's never met a corn dog she didn't like, and can never say no to an extra dirty martini with extra olives. She's also the rainbow sheep of the four sisters and so it's fitting her favorite treat is rainbow cookies.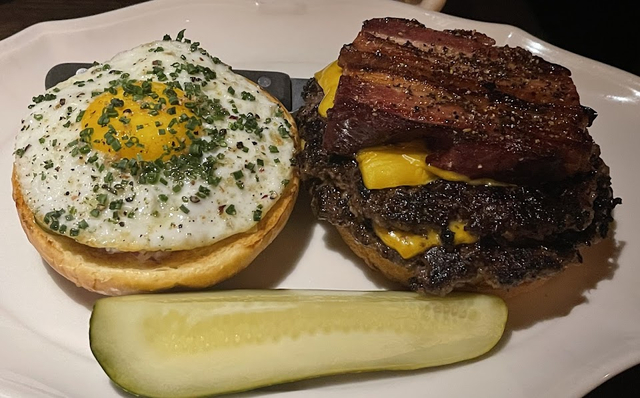 eat
4 Charles Prime Rib
One of our favorite restaurants in NYC! A top burger for sure, but also don't miss the prime rib sandwich!
Details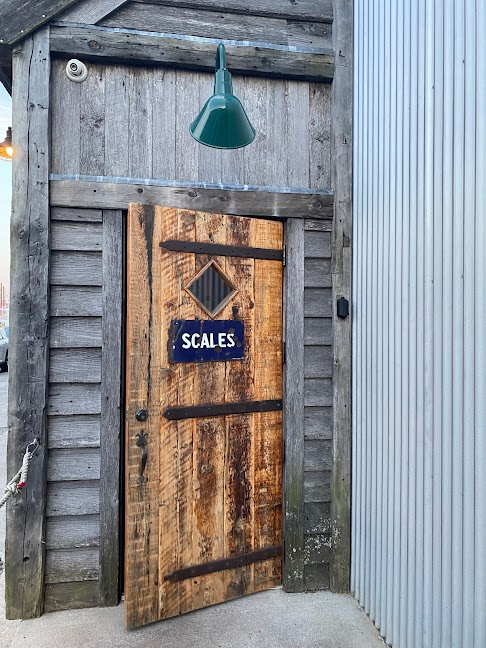 eat
Scales
If you come here and don't get the rolls... we'll be in a fight!!
Details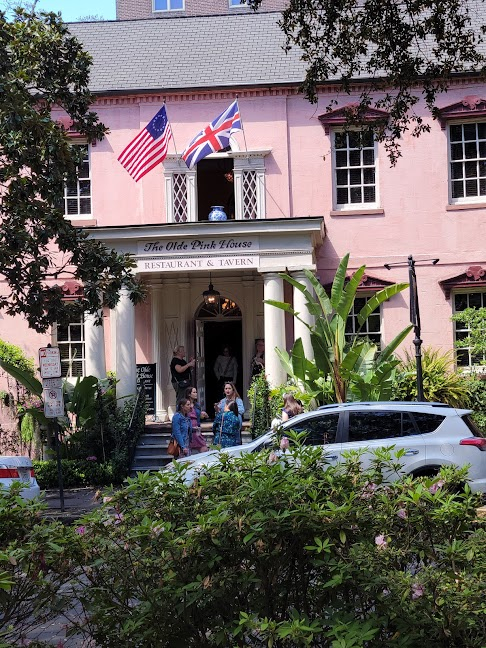 drink
The Olde Pink House
Carly's favorite food is fried chicken and this is the best fried chicken she's ever had!
Details
Meet Julia!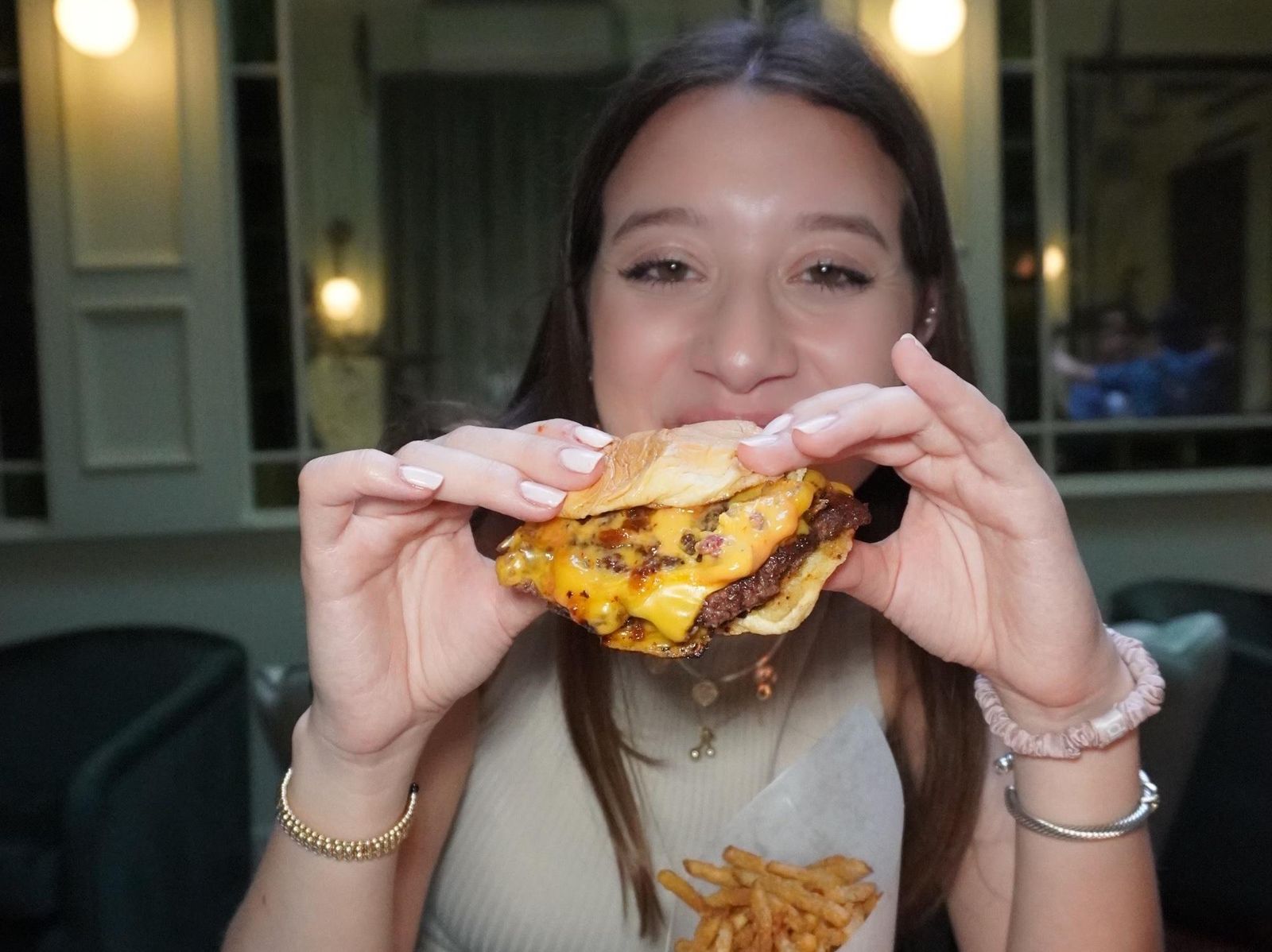 The baby (18) and the tallest (5'3), Julia. She loves the nuggets from Chick-fil-a, thinks hot lobster rolls are superior to cold ones, and can never say no to a cream based pasta sauce. The greatest lesson her older sisters taught her is to always order a pancake for the table.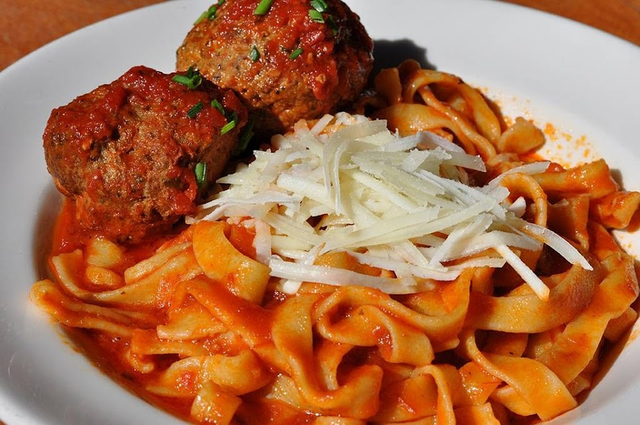 eat
Pastabilities
Julia is currently a sophomore at Syrcause University and this is her favorite spot when she's sick of dining hall food!
Details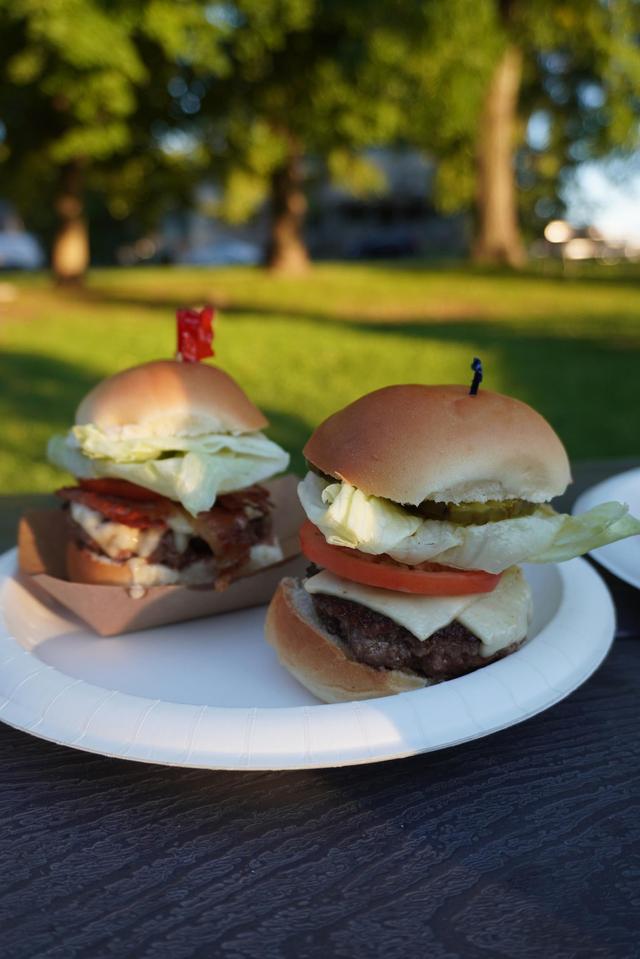 eat
Harry's Place
We grew up going here and go every summer! The best mini burgers and ice cream!
Details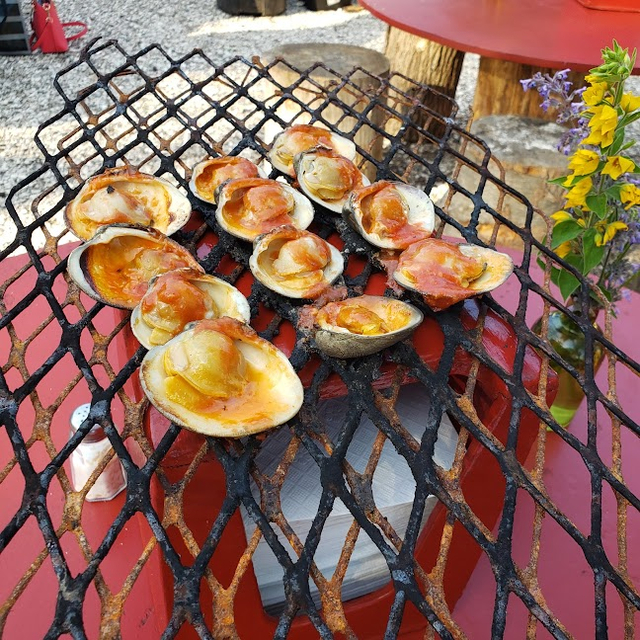 eat
The Place Restaurant
Another home state favorite of ours! The Place grills seafood perfectly while you enjoy it on a tree stump. It's BYOB and bring your own siders and snacks too!
Details