Best ADA Accessible Hikes
These hikes are all also mentioned in my Easy Hikes Guide, but I believe anyone can enjoy hiking, so I made this guide to the Best ADA Accessible Hikes in Colorado. I have done all of these and can say they offer some amazing views, wildlife sightings, and fun. Buy this guide if you are specificall...
Read More
12 Places • 8 Saves • ago
In the Denver Area
Rocky Mountain Arsenal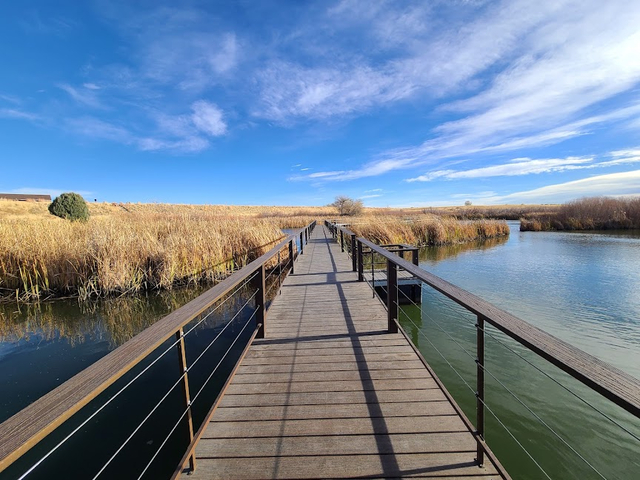 do
Rocky Mountain Arsenal National Wildlife Refuge
👨‍🦽This is a fully ADA accessible and easy hike. You can get out and walk around the lake. It's definitely ADA accessible most of the year too, except for when there's a lot of snow. There are other paved trails in the area that are definitely ADA accessible year-round. Lake Ladora is one of my favorite hikes here. Rattlesnake Hill is also an awesome little mountain peak. I see a lot of bison here, so you can do this as a wildlife drive which is super accessible because you can enjoy nature from your car. You can especially look for wildlife if you do it during sunrise or sunset. This area qualifies as being a place for beginner hikes because there are so many trails, and you can choose which ones you want to do based on how many miles you feel comfortable doing. Some of the lake trails are 2 miles, but you don't have to go all the way around, you could just walk a bit to see it. There's also very little elevation gain on most of these trails. If you're not able to find parking at the particular trail you want while visiting, you'll be able to find parking at a different trail.
Details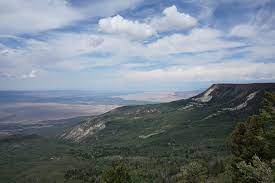 do
Rattlesnake Hill Trail
👨‍🦽This is an awesome little mountain peak in the Rocky Mountain Arsenal Area. It has some great peak view areas and is ADA Accessible. This hike is definitely a beginner hike because it's only about .5 of a mile round trip.
Details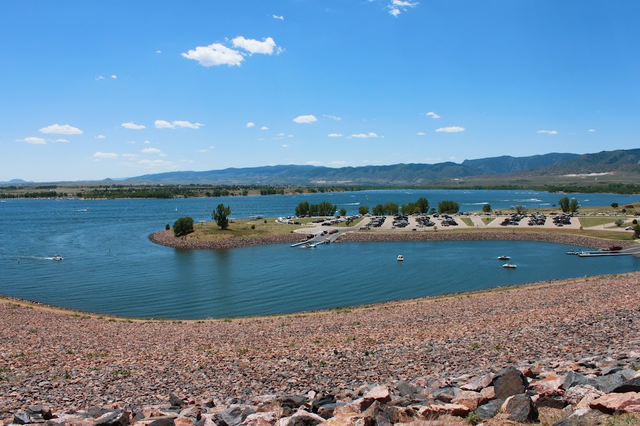 do
Chatfield State Park
Details
Lookout Mountain Area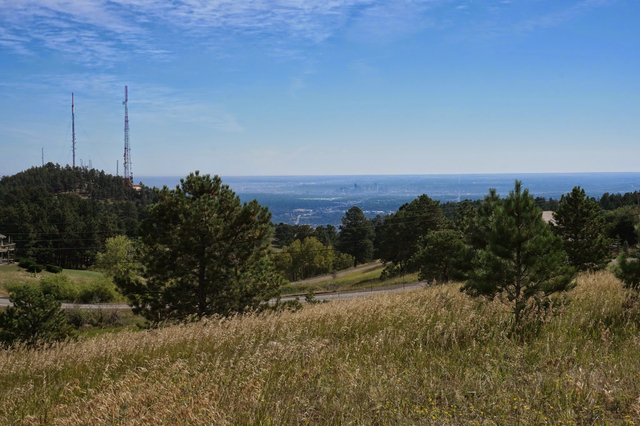 do
Meadow & Forest Loop Trails
👨‍🦽This trail is near Lookout Mountain, which is actually another mountain that you can drive to the top if you want to, and then get out at any point to hike. This hike in particular though is great for kids and it is ADA accessible with a paved path. On the other side of the mountain, about a five-minute drive away, you can find Buffalo Bill's grave, which is a place people like to go. I especially like visiting it because you get amazing Eastern views. It has the best view of Denver & the Denver metro area. It's great for sunrise. Also, if you walk about 100 feet north, you'll get views of mountain peaks. The trail is about a mile and a half, but you can combine it with other trails if you want. I've turned it into a 5-mile trail before.
Details
Near Boulder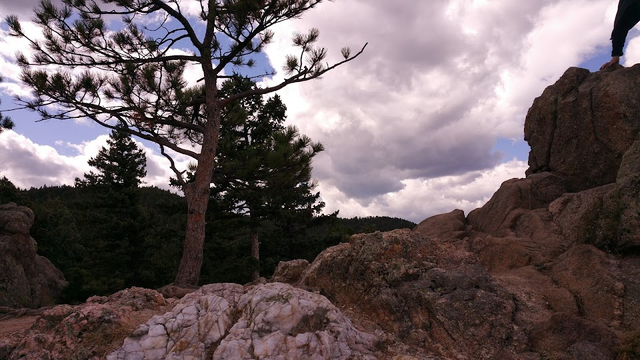 do
Panorama Point
👨‍🦽This isn't really a hike, but you'll come across it on the drive up to Realization Point. It's a nice lookout, and there is a hike here that's easier. There's an amazing view of the city and a hike here. If you're looking to do something super easy, you could just stop here, take in the beautiful views, read the signs about the history, and hike around just a little bit. If you want more of a real hike, you can pull off at Realization Point about a mile past this. This is also a great spot for sunset since the views are to the west.
Details
Colorado Springs Area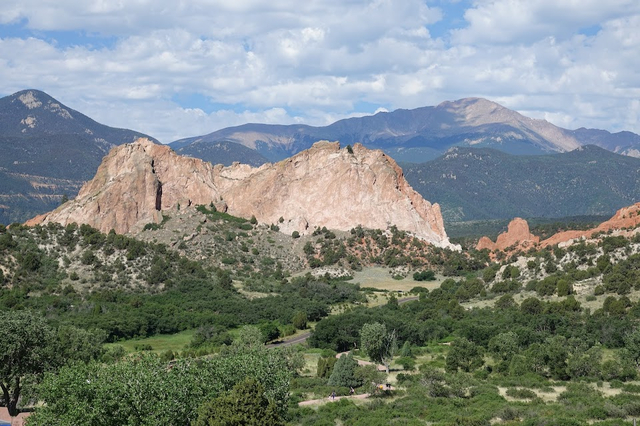 do
Garden of the Gods
👨‍🦽Most people know about this one, but I think it's worth mentioning. Most of this entire park is ADA accessible. It might be the most accessible park in Colorado. Most of the trails are beginner-level with low elevation gain. You'll be looking at cool rock formations everywhere. I wouldn't really go for sunrise, but it's awesome for sunset because you get amazing views of Pike's Peak since it's not too far away. A lot of people don't know that you can get a lot of wildlife sightings here too. That might be the only reason to come at sunrise because you might be able to catch bighorn sheep. You also can see bears, lynx, bobcats, and all types of wildlife. If you have kids or care about history at all, the visitors center is really cool here. It's one of my favorites. It has a nice map that points out the peaks so you can tell what you're looking at. The Kissing Camels Trail is the most popular trail here, but it's definitely not my favorite. My favorite trail has a view of the entire park that doesn't require any rock climbing. It's kind of at the end of the park. It might have been called the Scotsman Trail.
Details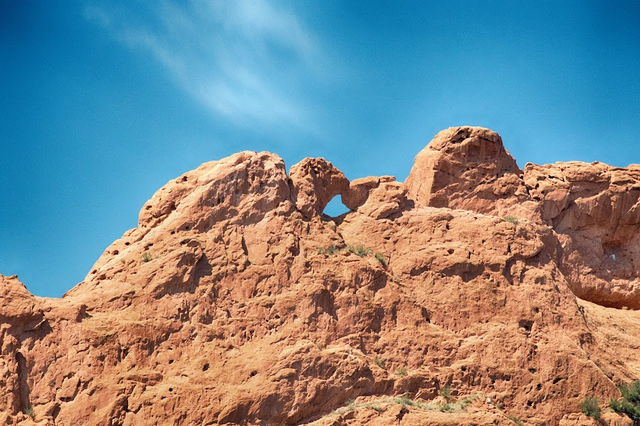 do
Kissing Camels
👨‍🦽This is the most popular trail in Garden of the Gods, but it's not my favorite trail.
Details
do
Scotsman Trail
👨‍🦽My favorite trail has a view of the entire park that doesn't require any rock climbing. It's kind of at the end of the park. You'll also get views of the Manitou Incline and Pikes Peak to the west. You'll also be at the bottom of an amazing rock structure.
Details
Estes Park & RMNP Area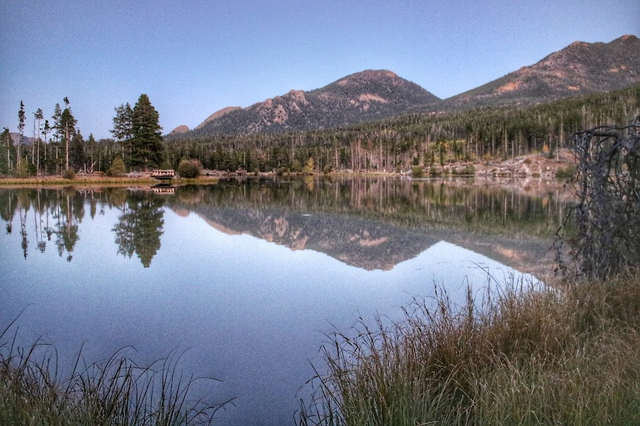 do
Sprague Lake
👨‍🦽This trail is "accessible". It's not paved, but most people could probably get around in a wheelchair if there's no snow. The last time I was there, there was definitely snowpack, but it's a great beginner's hike. You'll just be walking around the lake. There's no elevation gain, and you'll get amazing views of the Continental Divide. You can find frequent sightings of moose and elk here at the lake. It's a photographer's dream. It's great for sunrise or sunset also.
Details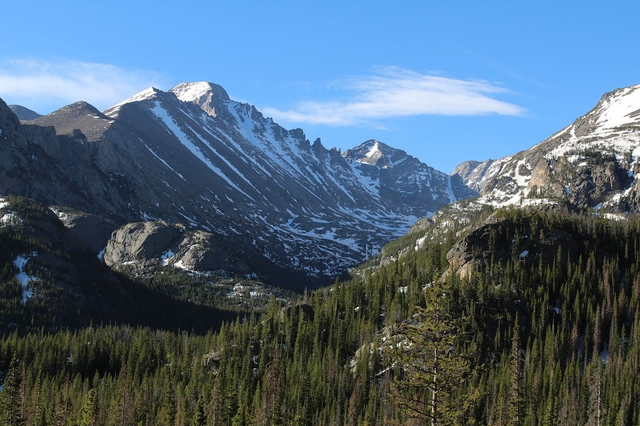 do
Bear Lake Trail
👨‍🦽Located just about a 10-minute drive from Sprague Lake, you can find Bear Lake. It's fully ADA accessible. In fact, you can rent high-tech wheelchairs here just for this hike around the lake. This is a great beginner hike, year-round.
Details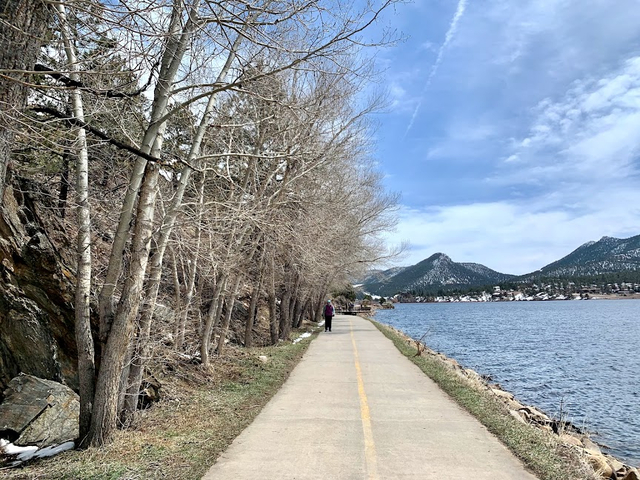 do
Lake Estes
👨‍🦽This hike is fully ADA accessible year round. They do a pretty good job of clearing it in the winter. If you're a real hiker and you're trying to get out into the wilderness, this is probably not the hike for you, but otherwise it's great. It's right next to the Estes Park Golf Course and there are frequent sightings of the whole elk herd, so that might be a reason you'd choose to go, even if you are an avid hiker. If you're not an avid hiker, this is the perfect way to get acclimated ot the mountains. The trail sits at just about 9000 feet. If you do the whole lake, there's probably a 200 foot elevation gain because there are some small hills. You'll get views of the Continental Divide, Estes Park, and the Stanley Hotel (where The Shining was made). There are amazing views. It's my favorite "in-town-beauty" hike so far.
Details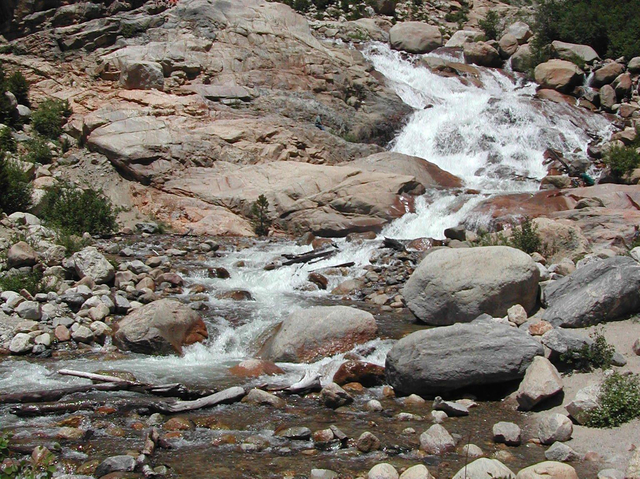 do
Alluvial Fan Trail
This hike is great for everyone, especially in the summer. It is ABA accessible and an easy incline for most families. Park at the West Alluvial Fam trailhead for a paved, 0.3 mile, 30 ft elevation gain hike. If you're able I love to get right under the falls or go past them and hop in a little pool of water.
Details
And always remember to Leave No Trace!
Send A Tip
Send
Nelson Holland
some gratitude.
Select your tip amount
Or type in other amount