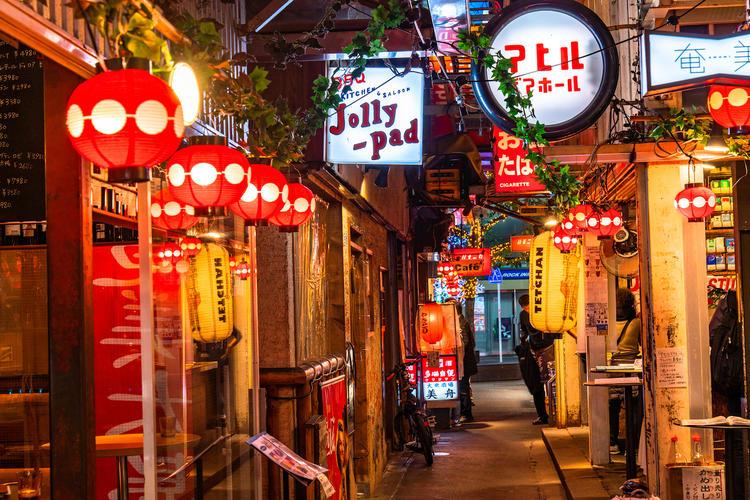 ✨ FREE GUIDE ✨ Kichijoji 吉祥寺 (West Side Tokyo)
I spent years living in this West Tokyo area called Kichijoji. It has it all: sprawling parks, shopping, standing bars, lantern packed alleys, and tons of local feeling. This is a free guide, and a peek into what my paid guides have to offer. Information about the popular local spots, off the be...
Read More
27 Places • 247 Saves • ago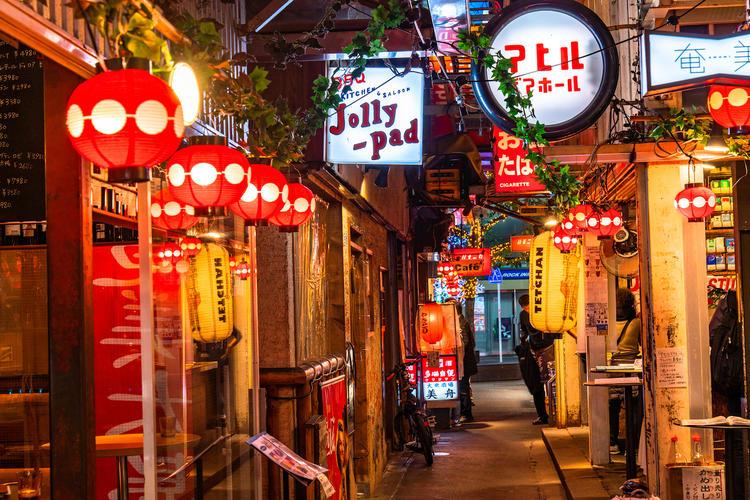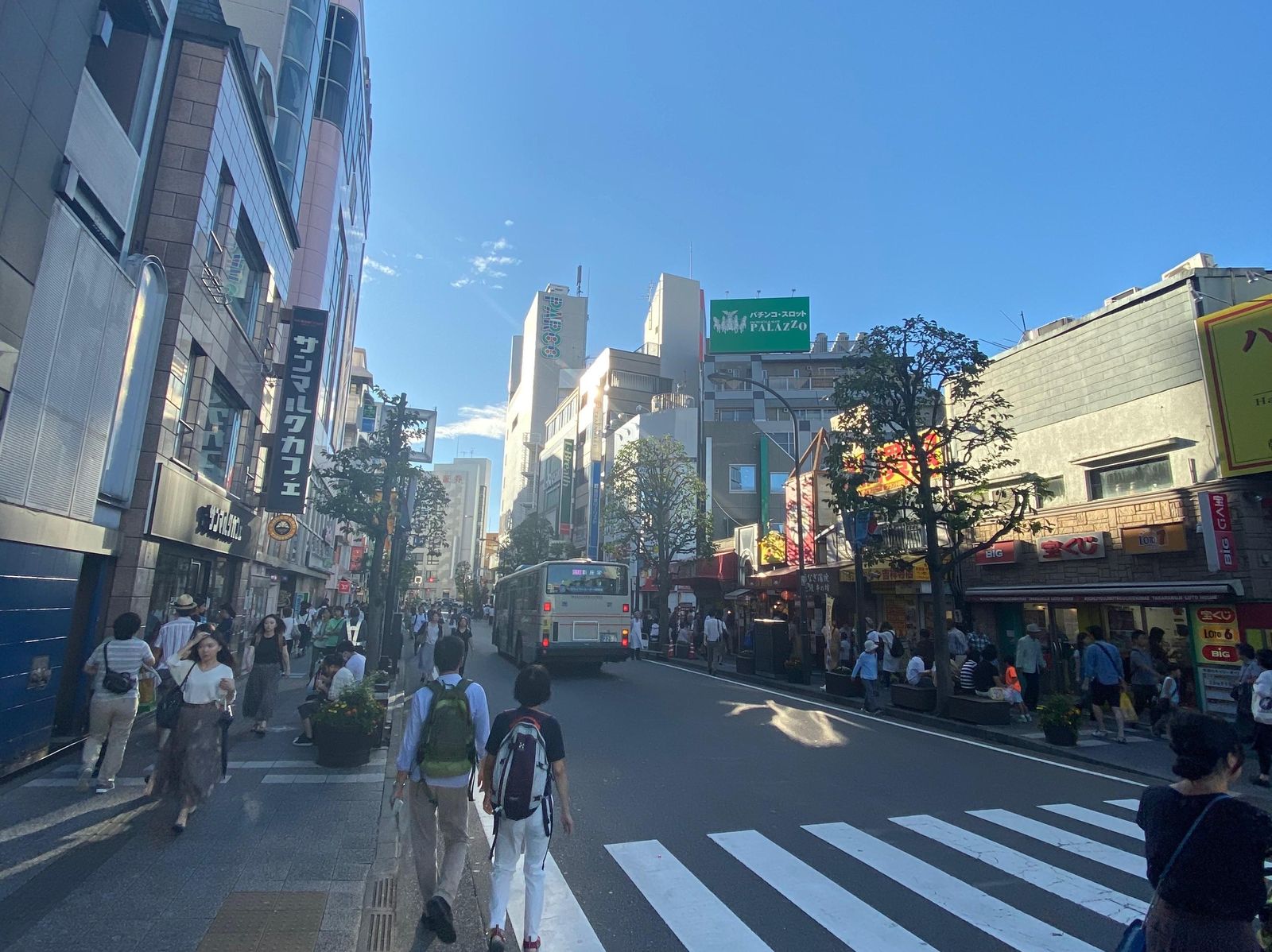 🔊 Check out my personal voice note on Kichijoji below 👇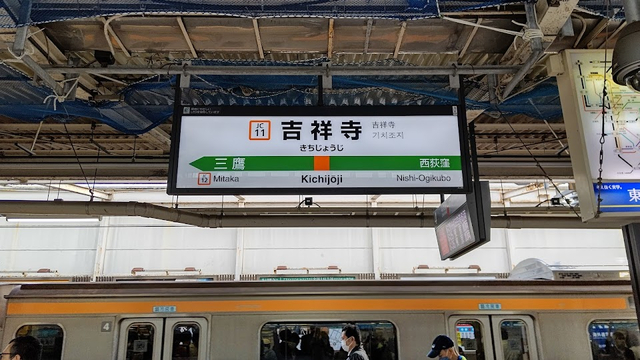 go
Izakayas, Restaurants, Savoury Snacks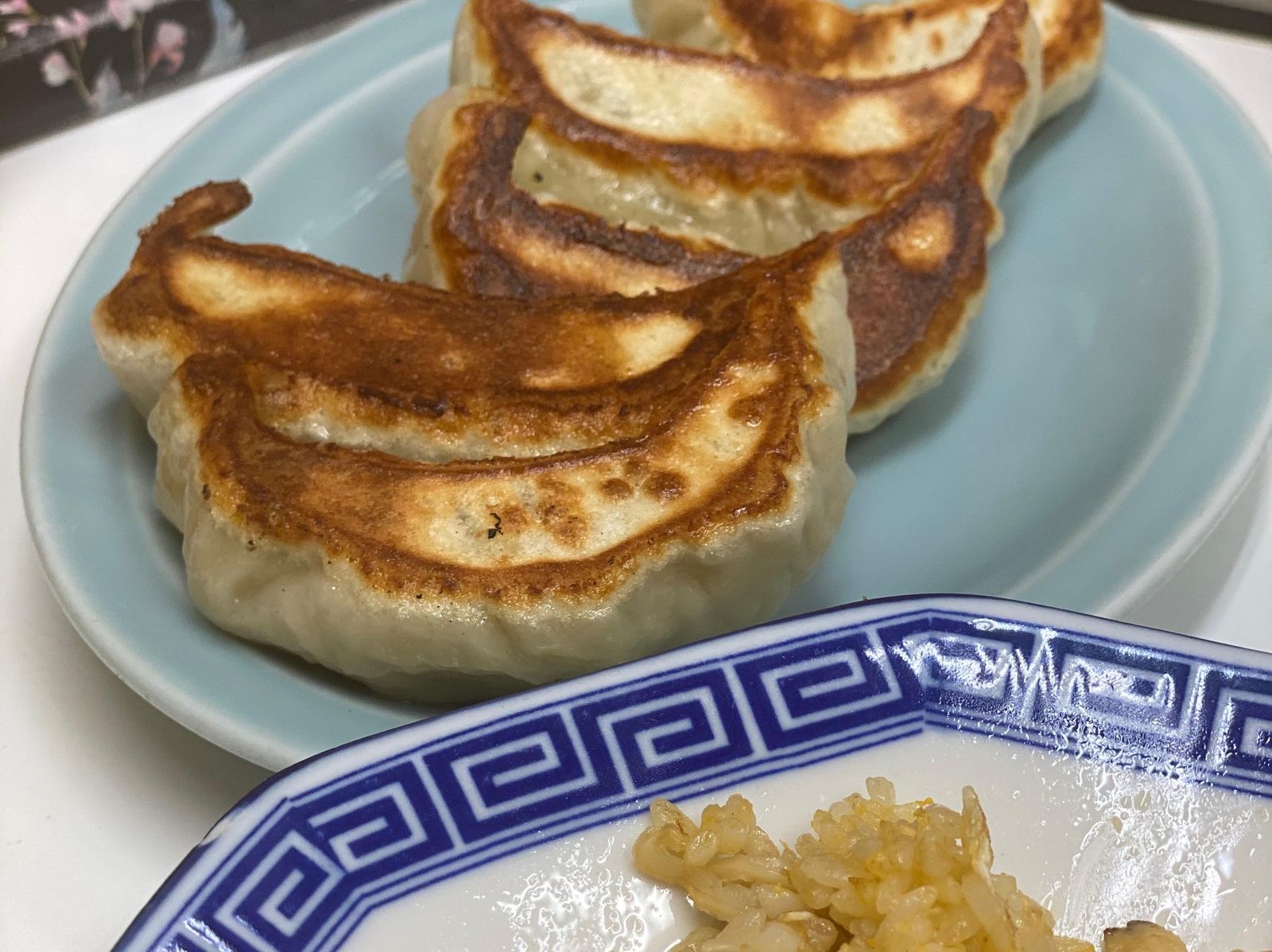 The above picture is from Minmin~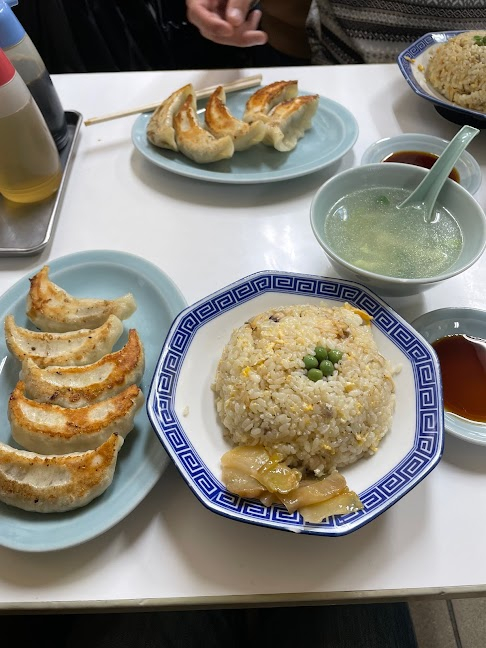 eat
Minmin
A famous Chinese style ramen shop, but the gyoza and fried rice are what shines. Line ups for take away gyoza outside, and a quick moving line-up for inside seating.
Details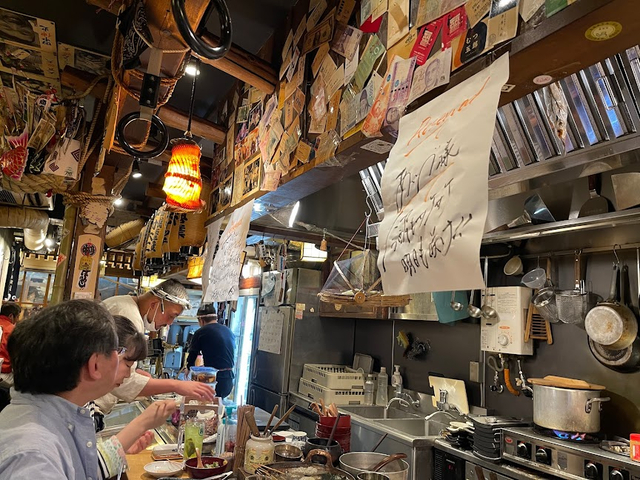 eat
Bakawarai Junsui
One of the first izakayas I ever experienced after moving to Kichijoji. Super welcoming, hilarious staff, and epic food. The locals are friendly here and expect some happy drunken conversation as everyone unwinds. Lineups on the weekend, so try stopping by mid-week. No english menu, but just tell the chef what you like, they're great. I recommend the egg roll with soft pork (tamagoyaki) the sashimi of the day, the potato salad, and the yaki-soba (stir fried noodles with egg). The sake selction is top-tier, enjoy a few cups and tell them Martina sent you!
Details
eat
Yakitori Tecchan
A bumping alleyway izakaya. This open concept shop serves grilled meat and a unique extra, grilled lamb chops! Try a "lemon-sour" to cut through the meat if you drink alcohol, and small veggie items are also available. Great vibe and super duper photographable.
Details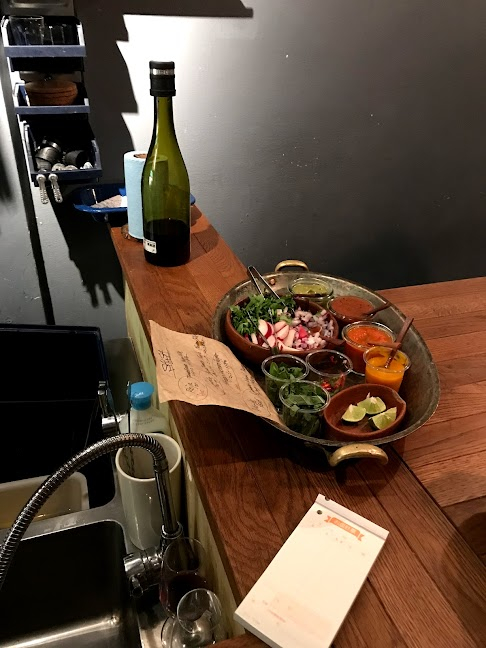 eat
TACOS Shop Kichijoji
Homemade tacos: from the corn tortilla being pressed, to the local ingredients being used in creative ways. Incredible sauces and condiments. The owner is SUPER cool, great music choices, and the drinks include beer and natural wine. Get ready to chat with locals, this place is TINY but wonderful.
Details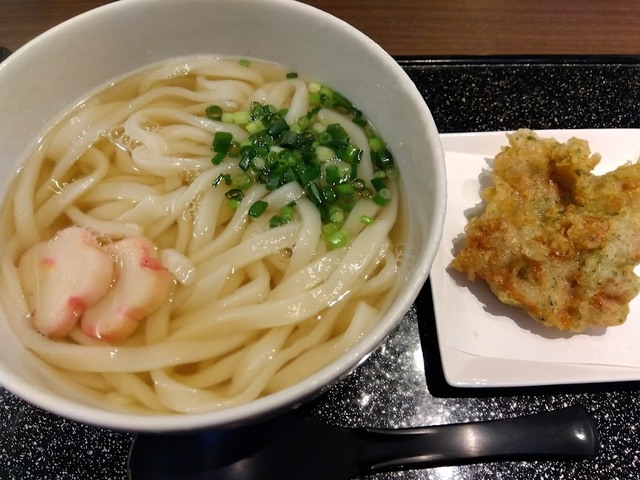 eat
Shiraishi
Off the beaten path, this is a deep find homemade Udon shop. One of my favs, the staff is so lovely, and they have the most imaginative dishes. The seasonal udon can range from local veg, to kimchi pork, to unusual tempura. Glass bottles of delicious plum wine, umeshu, and sake available too, which is not usual at an udon shop.
Details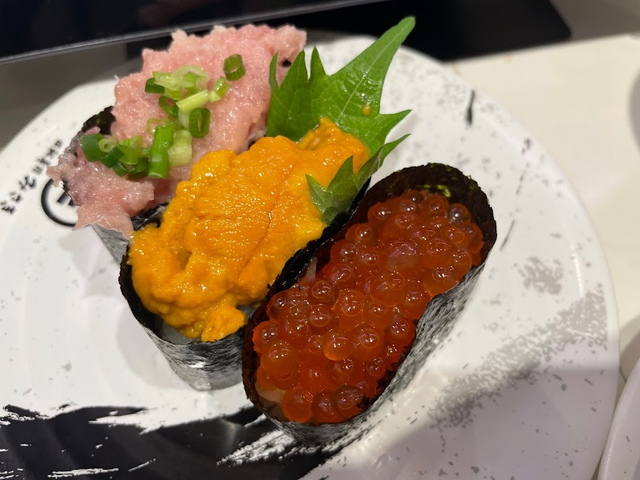 eat
Sushi Go-Round Restaurant
There are many conveyor belt sushi shops, but they are not all delicious. This is one of my FAVS! The fish is super yummy, fresh, and cheap. Great for a snack or a full dinner.
Details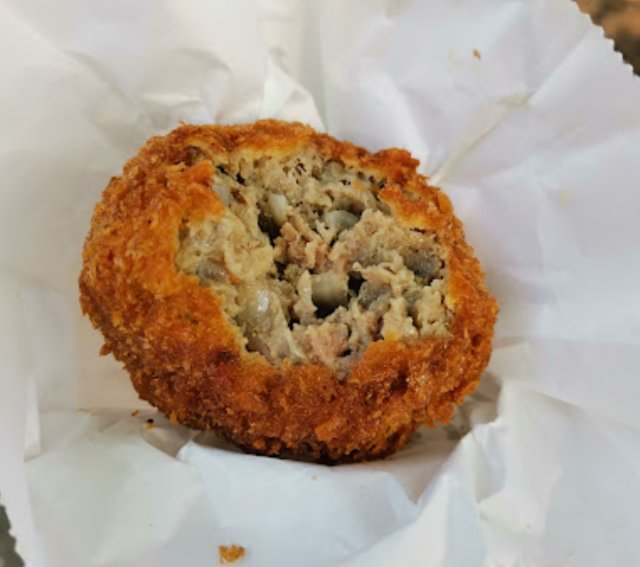 eat
Satou Kichijōji
Upstairs is a steak restaurant, downstairs is a butcher shop selling deep fried MAGIC> The menchi-katsu, a deep fried beef ball with chopped onions. ...it is SO SO SO GOOD! Weekends are very busy, pop on by mid-week. They start serving them after 10:30am
Details
Coffee and Cafes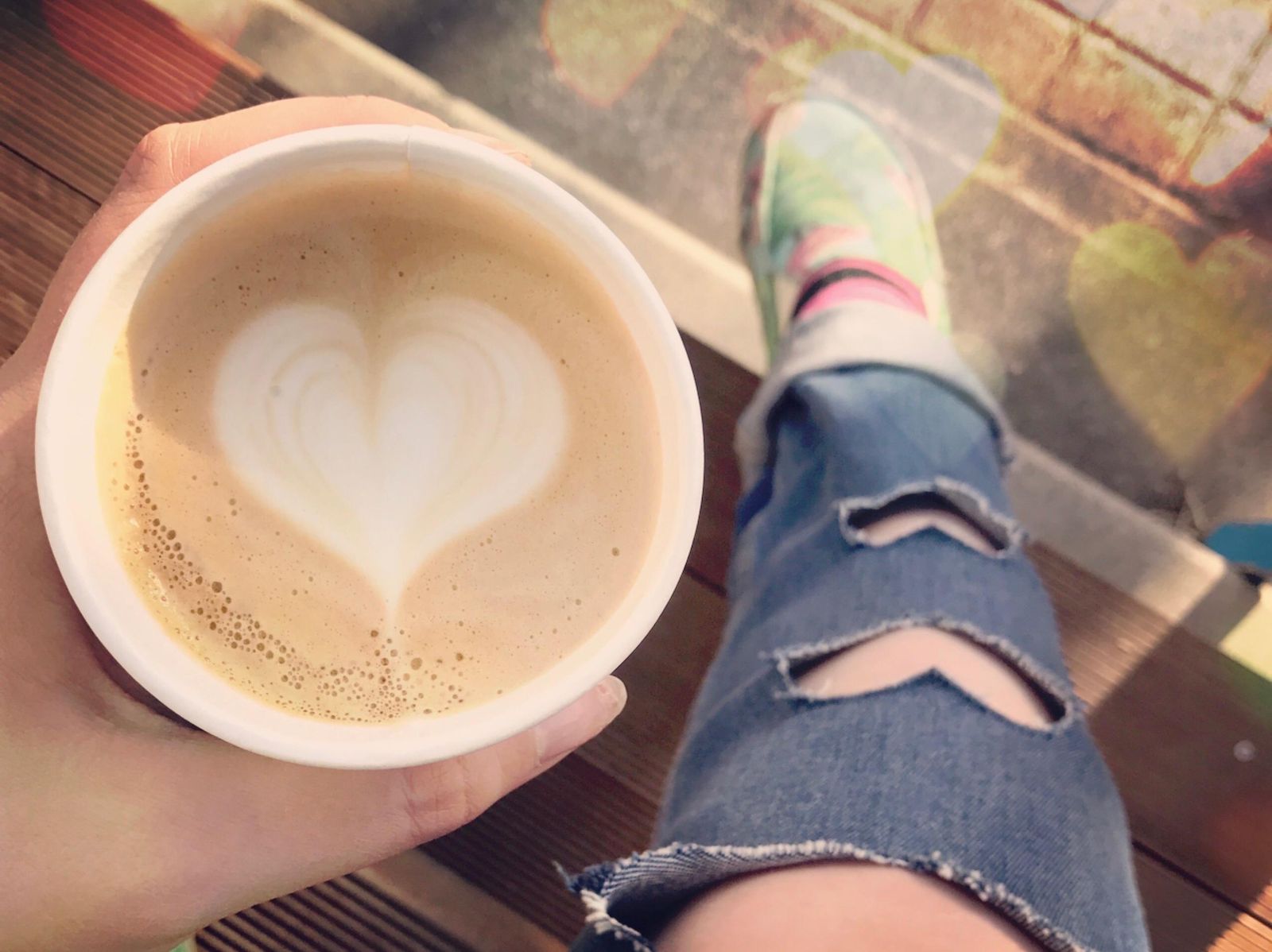 The above photo is from Light Up Coffee ☕️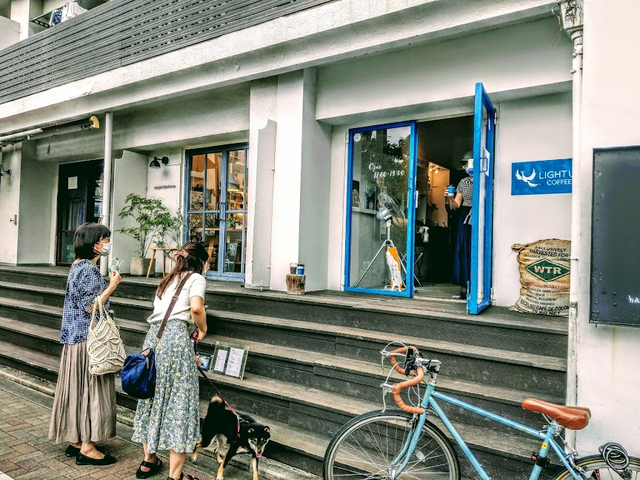 cafe
LIGHT UP COFFEE
Delicious hand drip coffee, espresso based beverages, and a neat vibe. I recommend the three cup tasting set if you're a fan of coffee, you can try and compare different bean varieties and their skills are top tier. Sit inside, on the steps outside, or in the park across the street.
Details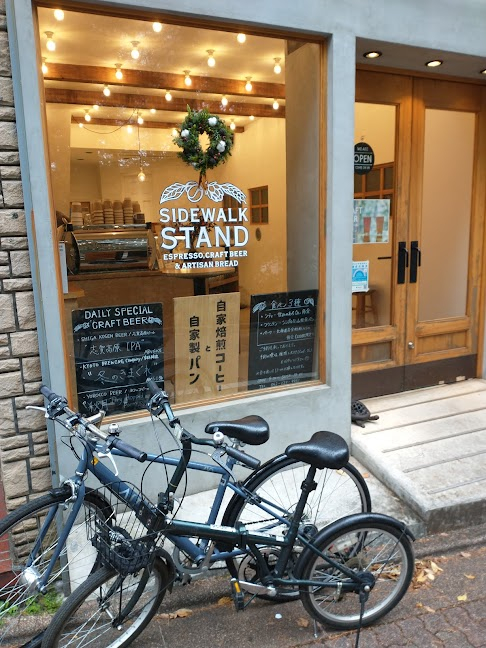 cafe
SIDEWALK COFFEE INOKASHIRA
Located inside the popular Inokashira Park, this shop serves delicious coffee but also draft beer, freshly baked in house pastries, breads, and more. It is SO yummy, I used to come here all the time to have a beer and bread and just read upstairs. The view is so soothing, you can see the train pass by and all the park occupants passing as well.
Details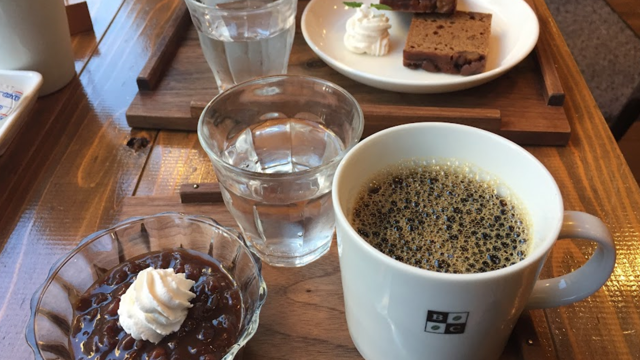 cafe
Blackwell Coffee
A teeny tiny shop! The owner is such a nice man, he makes a delicious hand drip coffee, and coffee jelly in the summertime! Try the red-bean based sweets and the pound cake if you're snackish.
Details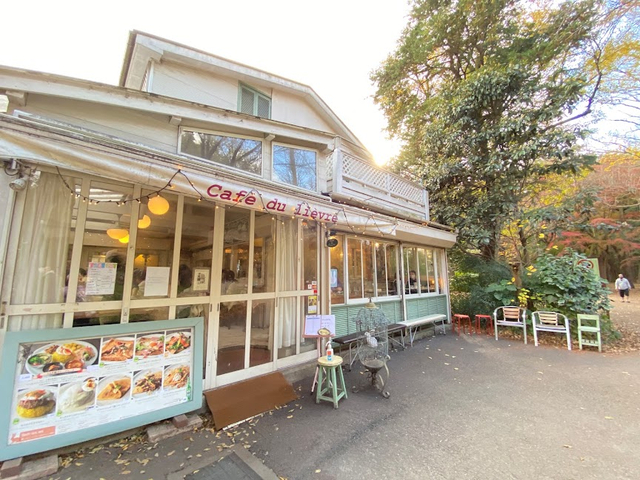 cafe
Café du Lièvre (Bunny House)
Japanese curries in a charming cafe with vintage furniture & a view of the park! Bunny House also serves up sweet and savoury crepes, but be aware, it is a popular place on the weekend.
Details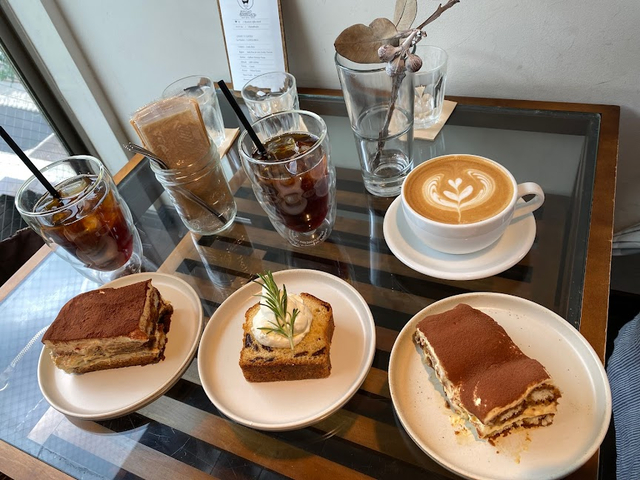 cafe
Ryumon coffee stand
Off the beaten path, this quirky two-story coffee shop serves up EPIC espresso based beverages as well as chai lattes, hot chocolate, hoji cha lattes, and original sodas and tonics. They also have a delicious desserts menu as: honey butter toast, cheese cake, tiramisu, fudge brownies, and loaves. The upstairs seating area is like being in someone's home.
Details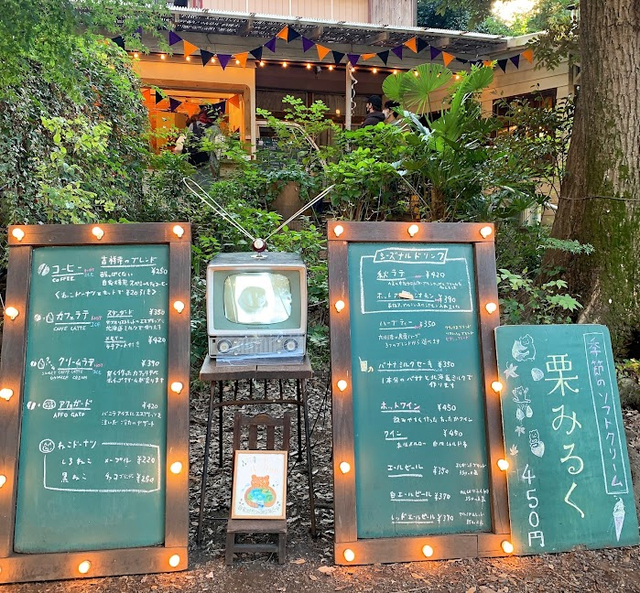 cafe
Blue Sky Coffee
NOTE: This is NOT a place to take photos, this quaint inner-park coffee shop DOES NOT like people shoving cameras in their face. They post many signs saying this, so it's best to enjoy their delicious coffee, warm mulled wine, and other offerings in the moment. There are no seats, it's just take out, so find yourself a nice park bench and get your people watching on. I have personally never had a problem with this shop nor the barista, they are lovely people that simply don't want to be photographed constantly.
Details
Dessert and Sweets
eat
姫乃杏仁 吉祥寺本店
A tofu dessert shop serving elegant "almond tofu" in various ways. You can also enjoy it take out, and they also offer a pastry and ice cream combo.
Details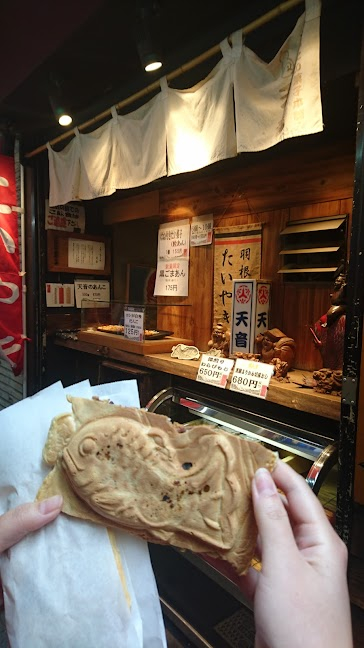 eat
Amane Taiyaki
Located in the backstreets if Kichijoji Harmonica Alley, this little shop serves up Taiyaki, a fish shaped waffle stuffed with various sweets. The traditonal is sweet, red bean paste, but they also have custard and matcha bean paste! Try the "dango" rice dumplings too, they are excellent. You can choose from three different flavours. All these items are less than 200yen a piece.
Details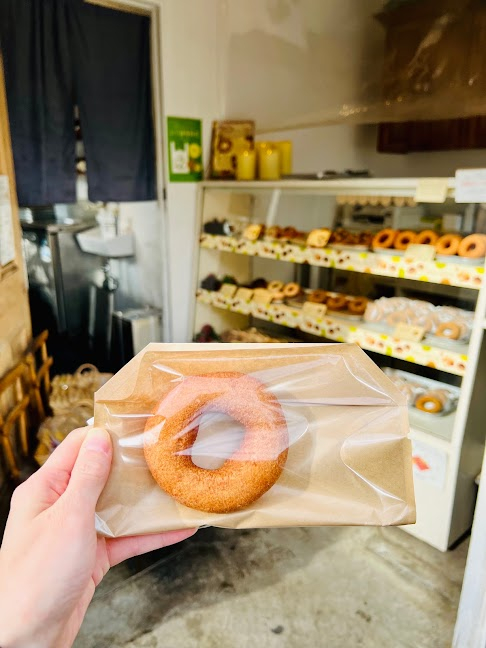 eat
Hara Donuts Kichijōji Shop
Dairy free donuts made with tofu pulp! Not quite a traditional yeast donut, more like a delicious cake-loaf. I LOVE the simple toppings, the cinnamon-sugar is my fav, but the seasonal donut is always an interesting treat. Enjoy the small park across the street while you eat them, or grab a coffee at Light Up Coffee next door. They have no problem with the donuts in their shop!
Details
Shopping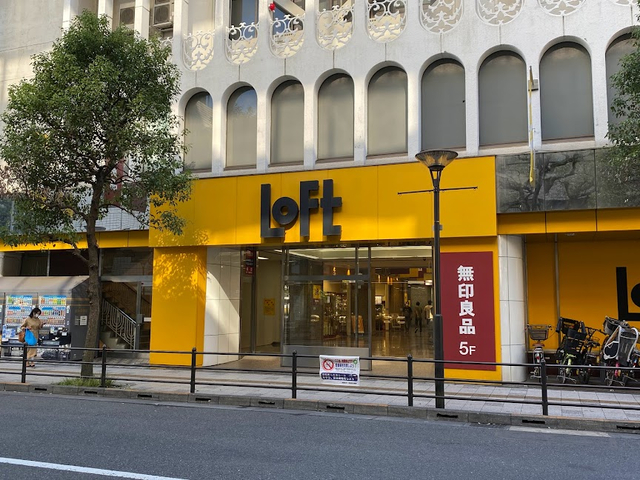 shop
Kichijōji Loft
Loft is a famous multi-level shop selling just everything! Mugs, plates, stuffed toys, stickers, stationary, beauty supplies... this is a one-stop shop!
Details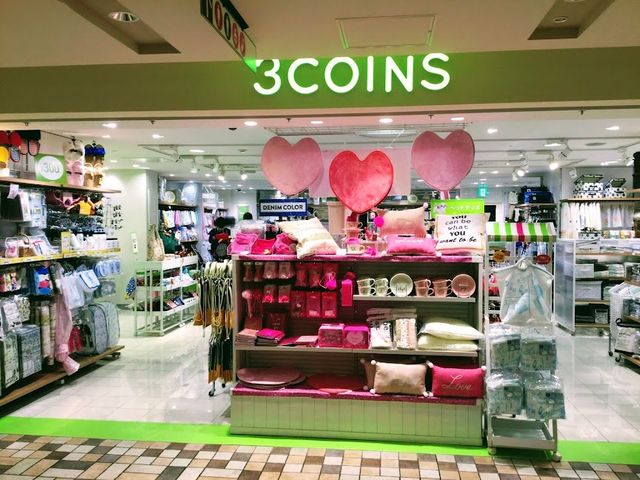 shop
3COINS
Located in the basement B1 of the department store directly attached to Kichijoji Station. It can be a bit confusing to find, because the building is divided into three sections, but once you get to the basement (there is a grocery store that you might have to walk through) you're on the right path! This shop has SO many cute household goods, jewelry, hair stuff, and much more at a super reasonable price. You'll either thank me or hate me when you find it! Haha.
Details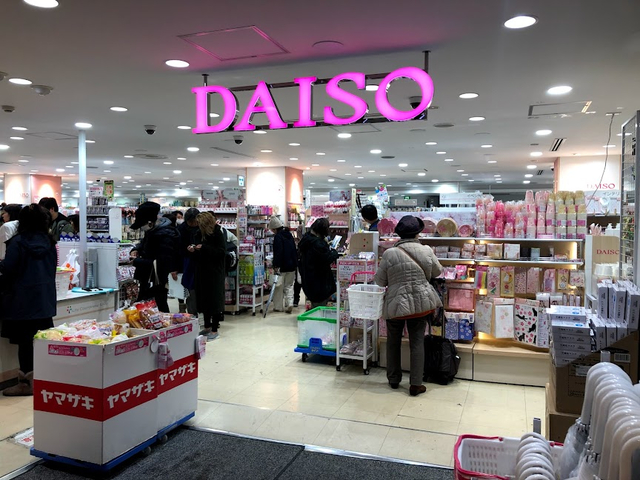 shop
Daisō Kichijōji Sun Road
Located in a sneaky spot, take Sun Road shopping street and the DAISO is located upstairs. Look for the big shoe store, and just to the right of it there is an escalator leading upstairs.
Details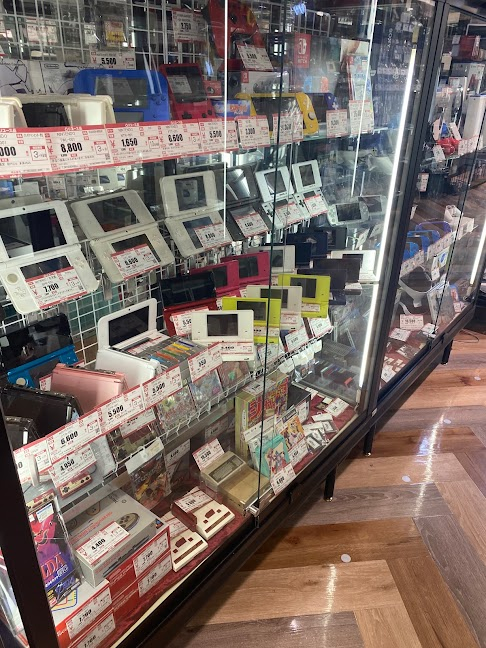 shop
HARD OFF KICHIJOJI
Second hand video game systems, instruments, electronics, records, and more. I've found quite a few treasures here.
Details
Video Games, Crane Games, and Capsule Toys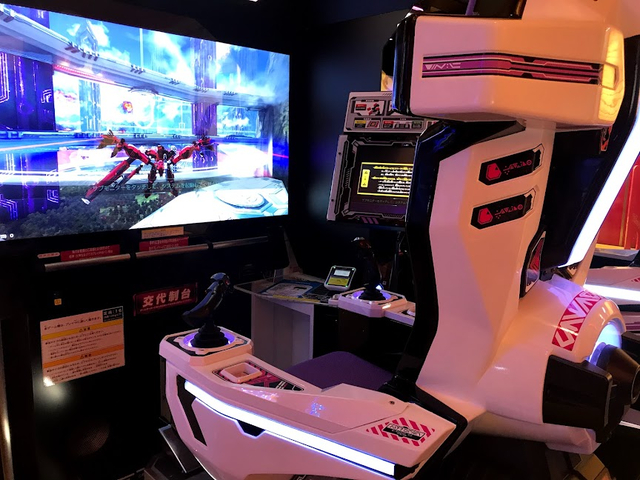 shop
Plaza Capcom Kichijōji
An excellent arcade with video games, crane machines, Japanese drum games, and more! It's hiding in the basement of Kichijoji Loft, head downstairs to B1
Details
Special Locations
The below photo is a shot I took of two favourite izakayas in Harmonica Yokocho. The left one leads upstairs to a little grannies shop, the right one serves oden and plays punk music.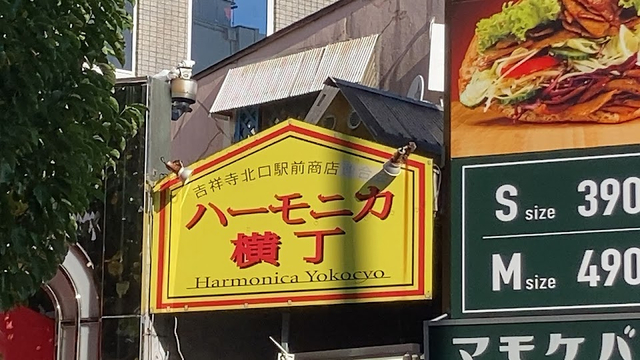 do
Harmonica Yokocho
Several layers of narrow backstreet brimming with restaurants, shops, local grocery stores, and bars.
Details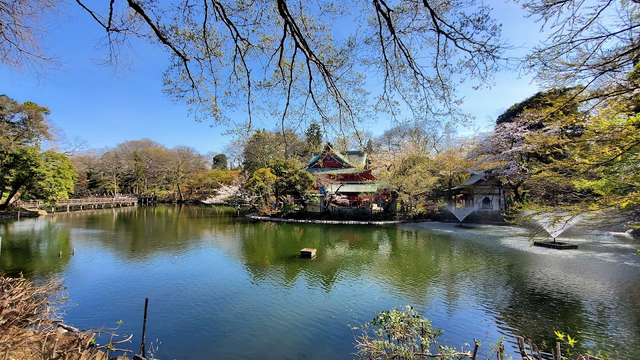 do
Inokashira Park
Inokashira Park (井の頭恩賜公園, Inokashira Onshi Kōen) has a large lake filled with lots of adorable wildlife as well as gorgeous bridges. The whole park is surrounded by cherry blossom trees during spring, and the plum trees bloom early. There is a petting zoo with a famous Guinea pig area with an adorable bride parade as they head back home to their hutches for the night. You can also pet the Guinea pigs and just be happy.
Details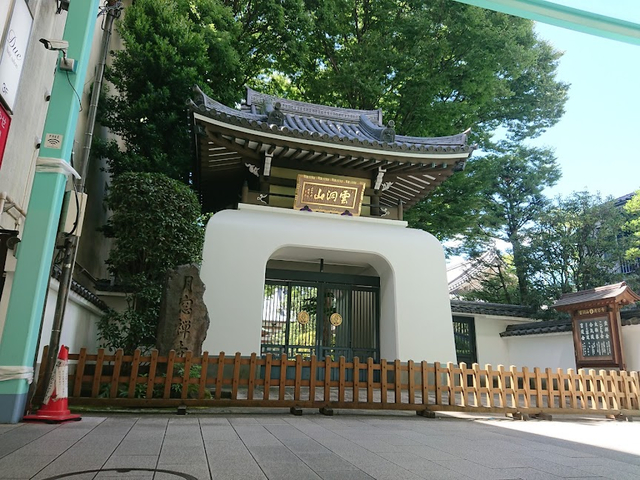 do
Gessōji Temple
This temple makes a sudden appearance as you walk along a busy shopping street. Local festivals take place here if you're lucky enough to arrive during a festival time.
Details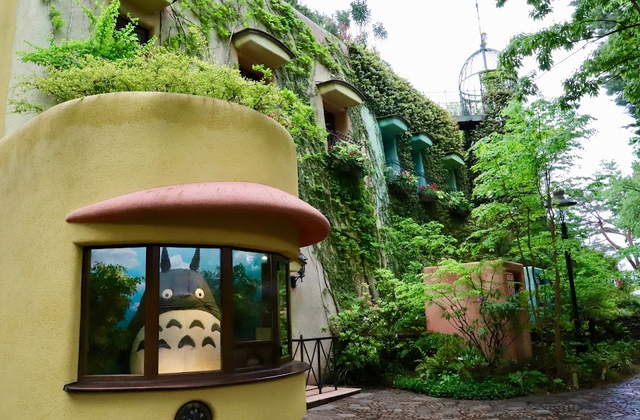 do
Ghibli Museum
Tickets must be purchased in advance to enter. Photography and videography is not allowed and that makes it EXTRA engaging. Tiny doors and little details hide all over this museum which is more like an art exhibition. The gift shop is usually packed, but there are lots of items for fans to buy, including dishware, toys, stationary, and the movies with English and Japanese on DVD.
Details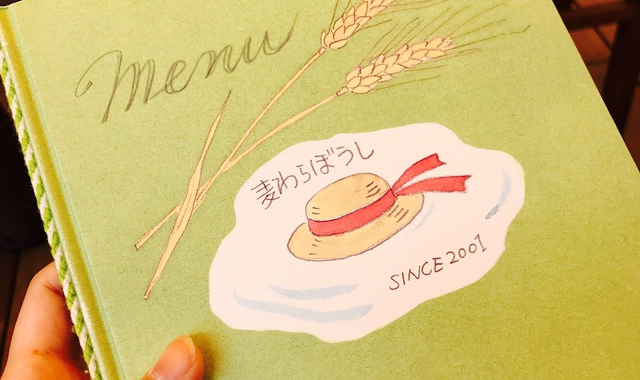 cafe
Straw Hat Cafe (Ghibli Museum Cafe)
Only accessible to those who have tickets to the Ghibli Museum, this little cafe is often skipped over. It has lots of delicious themed Ghibli film food, and it is actually quite tasty. The inside of the cafe is also, adorable!
Details
Send A Tip
Send
Martina Sazunic
some gratitude.
Select your tip amount
Or type in other amount